Roads & Trails
Railroads of the Mojave Desert
---
The Mojave Desert, located primarily in California, is home to a railroad network that has played a significant role in the region's history and development. Spanning over 47,000 square miles, this arid landscape presents unique challenges and opportunities for the rail industry.

One of the earliest railroads to traverse the Mojave Desert was the Los Angeles and Salt Lake Railroad, which was completed in 1905. This railroad later renamed the Union Pacific Railroad, connected Los Angeles with Salt Lake City, Utah, and passed through the Mojave Desert along its route. The construction of this railroad was a monumental feat, as it required the blasting of tunnels and the construction of bridges to navigate the rugged terrain.

Another notable railroad in the Mojave Desert is the Santa Fe Railroad, now known as the BNSF Railway. This railroad played a crucial role in the transportation of goods and people across the region. It connected major cities such as Los Angeles, Barstow, and Needles, providing a vital link between the coast and the interior of the country.

The railroads in the Mojave Desert were instrumental in the growth of industries such as mining, agriculture, and tourism. They facilitated the transport of minerals, such as borax and silver, from the desert to other parts of the country. Additionally, the railroads were crucial in supplying water to remote areas, enabling the development of agriculture in an otherwise inhospitable environment.

Over the years, the railroads in the Mojave Desert have faced various challenges, including extreme weather conditions and the decline of certain industries. However, they continue to play a vital role in the transportation of goods, particularly in shipping goods to and from the ports of Los Angeles and Long Beach.

There has been a renewed interest in the Mojave Desert as a hub for renewable energy projects in recent years. The railroads have been utilized to transport equipment and materials for solar and wind farms, showcasing their adaptability and continued importance in the region.

In conclusion, the railroads in the Mojave Desert have been essential in connecting communities, facilitating trade, and supporting economic development. Despite the harsh conditions, these railroads have persevered and continue to be a vital part of the transportation infrastructure in the Mojave Desert.


---
Atlantic & Pacific Railroad
Bullfrog Goldfield
Barnwell Searchlight
California Eastern Railroad/Railway
California Southern Railway
Carson and Colorado Railroad
Las Vegas & Tonopah
Nevada Southern Railway
Randsburg Railway
Santa Fe Railroad (Santa Fe Railway)
San Pedro, L.A. & Salt Lake
Southern Pacific Railroad
Tonopah & Goldfield
Tonopah & Tidewater Railroad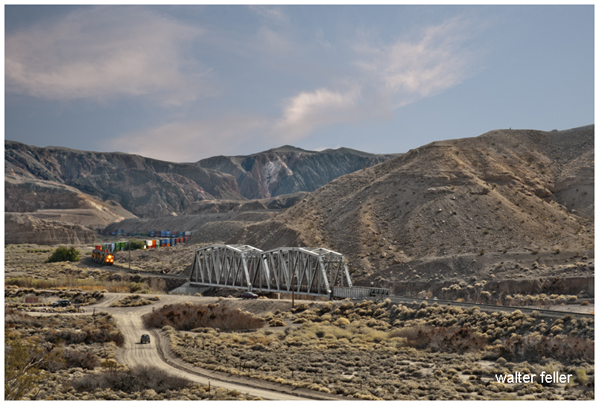 Trans-Mojave Railroad

Chronology
Historic Class I Railroads
Historic Class II Railroads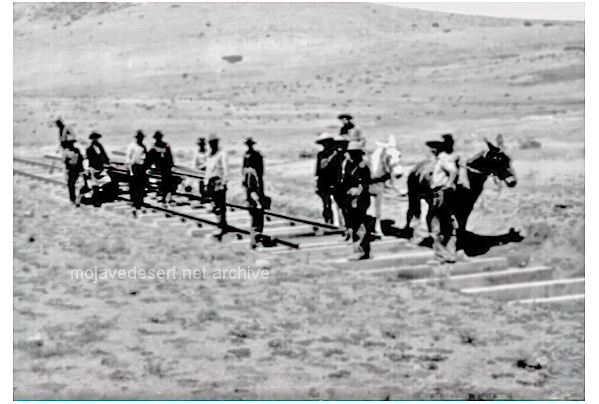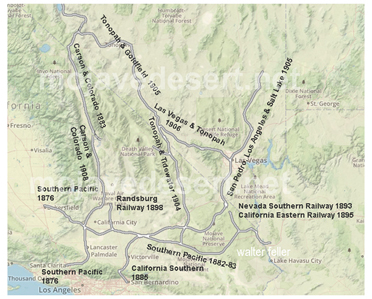 Features:
Cajon Pass
Tehachapi Loop
Architecture
Railroad Depots, Stations & Eating Houses
Kelso Depot
Casa del Desierto
Garces Harvey House
History & Stuff
The Coming of the Railroads
Illustrated History
Railroad History
Railroads
Railroad Building
Railroads around the Mojave National Preserve
Defying Death Valley
Transcontinental Railroading in Arizona, 1878-1949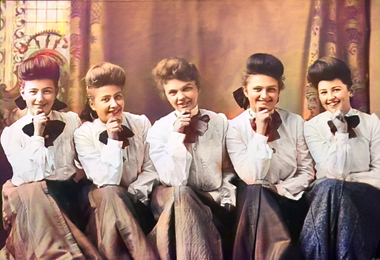 Harvey Girls
Whipple Expedition
Tribes of the 35th Parallel