Mojave Desert
"A land of lost rivers, with little in it to love; yet a land that once visited must be come back to inevitably. If it were not so there would be little told of it."
~ Mary Austin, Land of Little Rain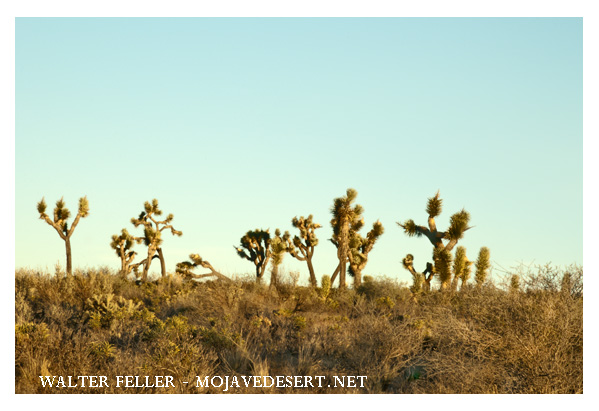 The Mojave Desert stretches from the wedge-shaped Antelope Valley eastward across the Colorado River and into Arizona. Bordering the Sonoran Colorado Desert and running north to and along the majestic Sierra Nevada mountain range, the land in between is anything but what we first imagine a desert to be, flat and featureless. Plants & the Environment

People & History
Mining History
Mining is the extraction of valuable minerals or other geological materials from the earth, usually (but not always) from an ore body, vein, or ...


The Desert Indians
Between these mountains and the mountains of the Mohave nothing is known of the country. I have never heard of a white man who had penetrated it. ...
Names in Mojave Desert History
First, the Spanish, then mountain men and explorers, the gold seekers, pioneers, ranchers and ...
The Military in the Mojave
They came to protect the pioneers and secure a nation ...
Wildflower Guide
The extent and timing of spring wildflower blooms may ...
Desert Habitats
Rippled sand dunes sing an eerie chorus. Cactus flowers bloom after a spring rain, jewels against buff-colored earth. Saltbush borders a dry lakebed, and...
Plants in the Mojave
Desert plants survive only if their adaptations have provided them with a way to either to escape from the the heat and drought or endure it. Annual plants survive as seeds lying dormant in the soil, sometimes for years, until a proper balance of rain and temperature trigger their growth.

Wilderness Areas in the Mojave
... where the earth and its community of life are untrammeled by man, where man himself is a visitor who does not remain.


What is the Mojave?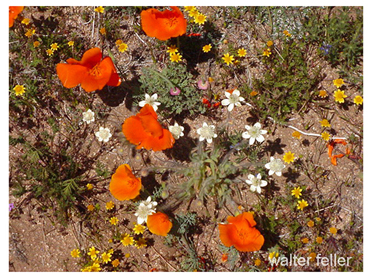 AbeBooks Search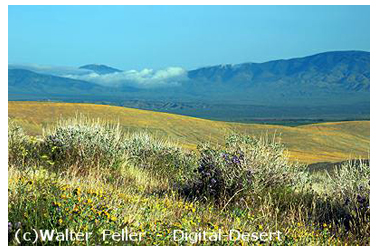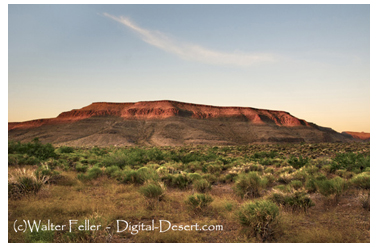 More Desert
Desert Glossary
Mojave Desert Map
Leave No Trace
Ghost Towns
Gold Mines
Natural Features
Sand Dunes
Dry Lakes
Craters & Lava
Water
Wildlife
Wildflowers
Views & Vistas
Rock Art