Desert Habitats
Joshua Tree Woodland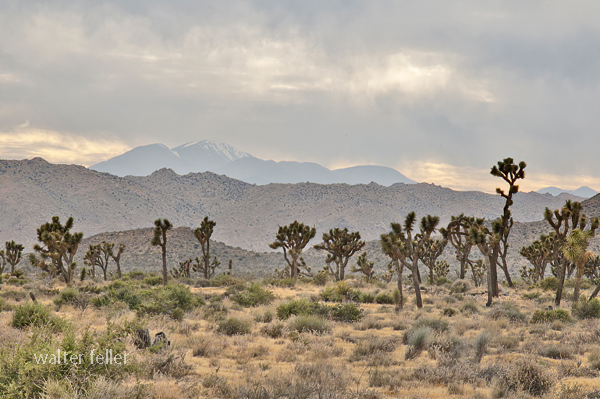 Joshua trees tell you are truly in the Mojave. Joshua trees are a species of yucca that could grow up to 35-50 foot tall rather than a tree. They prefer gradually sloping or flat, well-drained areas.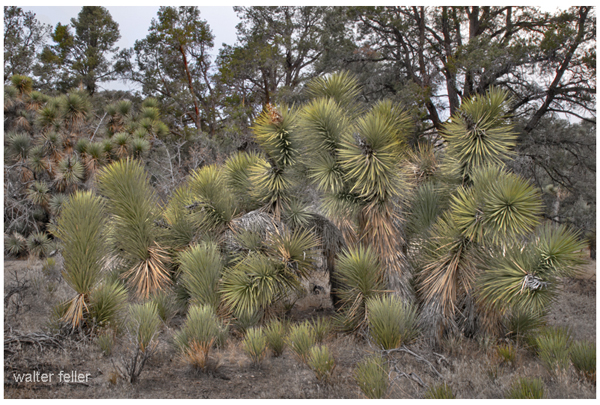 Joshua trees with pinon pine overstory

Compare them with other yuccas that typically grow nearby. Banana yuccas, for instance, grow up to 5 feet tall and have long blue-green, curved spines. Mojave yuccas can reach 20 feet in height and branch above ground level.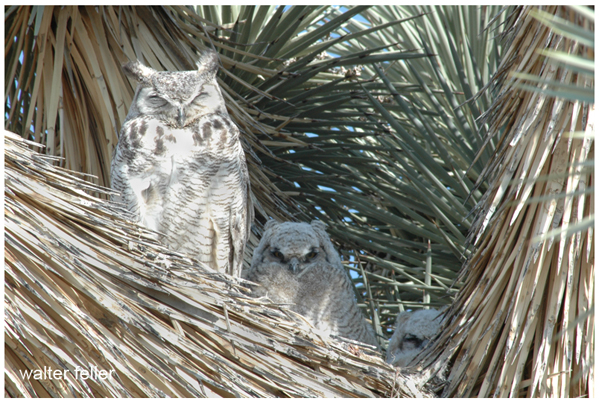 Great horned owl

One of the Mojave's many lizard species, the desert night lizard, lives in decaying plant matter such as downed Joshua trees. Despite its name, this tiny lizard is diurnal but may be active after nightfall hunting termites.

Insects, often attracted by flowers of the Mojave mound cactus and threadleaf groundsel, become food for birds. Joshua tree woodlands support species such as Scott's oriole and the American kestrel, a bird of prey.

NPS Interpretive sign




Joshua tree - yucca brevifolia
Natural Science: Joshua Tree
AbeBooks Search