TOP -- A B C D E F G H I J K L M N O P Q R S T U V W X Y Z



INSECT - A six-legged arthropod usually with a hard exoskeleton. Many are capable of flight. Examples are beetles, flies, grasshoppers, etc.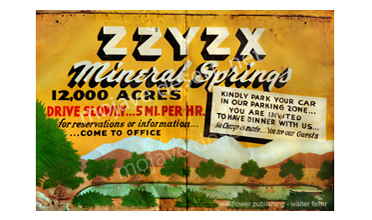 Zzyzx Stickers - No shipping!