*** Official ***
Mojave River Valley Museum
BOOK STORE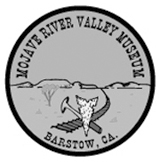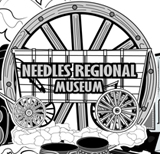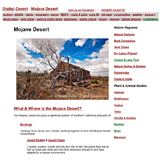 Mojave Desert Indians
Mojave
Eastern Mojave/Colorado River: Their life centered around the river. They relied on annual overflow to irrigate their crops of ...
Chemehuevi
Eastern & Southern Mojave: The Chemehuevi territory lay off the lower Colorado River north and west toward Death Valley and ...
Cahuilla
Southern Mojave & Northern Colorado: The Cahuillas hunted with throwing sticks, clubs, nets, traps, dead falls with seed triggers, ...
Serrano
Southern & Western Mojave: Each clan was composed of lineage sub-units, each of which had its own territorial base ...
Vanyume

Western & Southern Mojave: The Vanyume were the desert Serrano. They ranged along the ...
Tataviam
Western Mojave and San Gariel Mountains: The Tatavium lived in the vicinity of Vasquez Rocks ...
Kitanemuk
Western Mojave: The Kitanemuk were dependant on acorns from the abundant oak in the western ...
Kawaiisu
Northern Mojave: Being hunter-gatherers, the Kawaiisu roamed their territory in search of ...
Tubatulabal
Northern Mojave: The degree to which the Tubatulabal language diverges from ...
Western Mono
Northern Mojave: Like other remotely located tribes in California, their population has ...
Koso
Northern Mojave: The Koso lived in the area east of the crest of the Sierra, south of ...
Southern Paiute
Historically, the largest population concentrations of Paiutes were along the ...
Owens Valley Paiute

Owens Valley: Within these tribal territories were a number of villages. In winter the people ...
Shoshone
North Mojave: Western Shoshoni occupied what is today northern and western Nevada. ...
Timbisha Shoshone

Death Valley: Mesquite trees were always a focal point of Timbisha culture. Tribal members would ...
Yokuts
They are subdivided into tribes, each numbering two to three hundred persons, and ...


Mojave Desert Archaeology
Historic Territories Map
Desert Indian Languages
The languages of the Indians in the Mojave Desert are rooted in two basic groups, that of ...
Indian Slave Trade
The Indian slave trade in the desert was brutal and often deadly.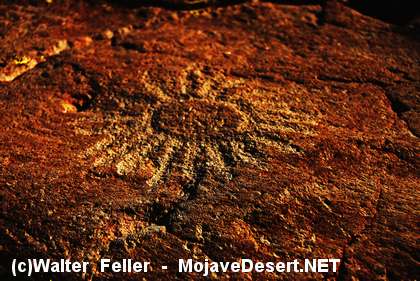 "Lo! The poor Indian, whose untutor'd mind/Sees God in the clouds, or hears him in the wind..."
-- Alexander Pope, Essay on Man.
How Indians Used Plants
In the desert, Indians found native plants and other natural objects that not only ensured their survival but also ...
Basketry
It has always amazed me…the first person that walked into the forest, and come out with a basket.

Indian use of Pinyon-juniper Woodlands
(Role of Pinyon-Juniper Woodlands in Aboriginal Societies of the Desert West) Archaeological data and ethnographic accounts testify of the importance of resources available in the ...