Indians of the Mojave Desert
Historic Indian Territories Map
Territorial boundaries were probably not hard and fast as we think of our boundary lines of today. They may have fluctuated and overlapped according to tribal relationships and intermarriage. In some cases areas may have been shared to various degrees as well as buffer zones maintained between people that were enemies.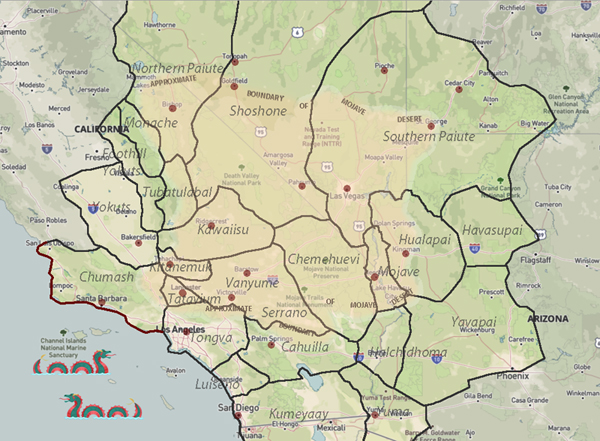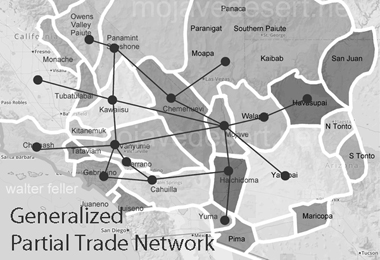 California Indian Languages
The Cultural Heritage of California begins no less than 12,000 years ago when the first of several waves of people arrived and settled here.
Indians of the Mojave Desert
Mojave
Chemehuevi
Cahuilla
Serrano
Vanyume
Tataviam
Kawaiisu
Kitanemuk
Tubatulabal
Western Mono
Southern Paiute
Northern Paiute
Shoshone
Koso (Shoshone)
Timbisha Shoshone