Mojave Desert Indians - Historic Desert Indian Territories Map:
Tataviam
Over 1,500 years ago the Tataviam migrated from the north to the area near the Santa Clarita River. They adapted to the diverse land in much the same way as their neighbors, the Serrano, Gabrielino and the Chumash. During the next 500 years their culture flourished and they explanded their territory to the north and west. There was intermarriage with the Gabrielino Tongva, the Serrano and Chumash.

They lived in cone-shaped huts made of willow branches and covered with grass and other vegetation. The preferred orientation of their homes and other structures was to the south, facing the sun. It may have been practice which led the Kitanemuk, the people along their expanded border to the north in the Antelope Valley to call them the Tataviam, derived from their words, taviyik (sunny hillside) atavihukwa (sunning themselves). These words together translate loosely as, "people who face the sun."

The Tataviam region covered the area from east of Piru Creek to Agua Dulce and as far north as over Sawmill Mountain and along the edge of the Antelope Valley. They came to the area from the north possibly as far back as 450 A.D.

They were formerly thought to have been a branch of the Serrano even though they spoke a different Shoshonean language. Actually they were a branch of the Fernandeno. Tataviam means "People facing the Sun".


"Aliklik" was a name given by the Chumash and meant to insult the Tatavium. The Tataviam took the area over about 950 AD and to their neighbors the language of the new people sounded like stammering with clicking noises.
Vasquez Rocks
Elizabeth Lake
Antelope Valley
Tataviam Territory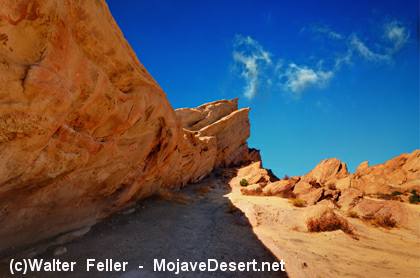 Vasquez Rocks