Glossary of Terms & Definitions
TOP -- A B C D E F G H I J K L M N O P Q R S T U V W X Y Z


COMMENSALISM
A symbiotic relationship in which one organism benefits while the other is neither harmed nor benefited.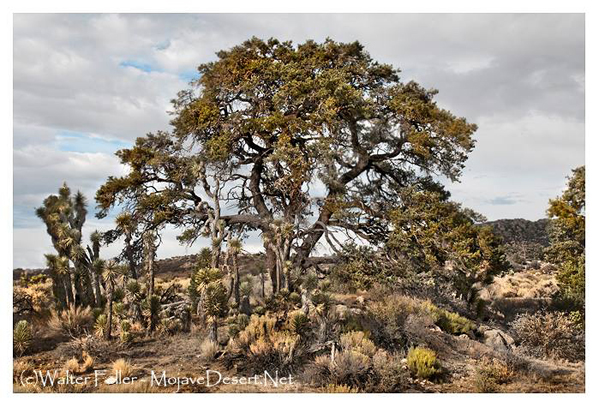 Mature pinon pine tree provides shade for young Joshua trees.

Examples of commensalism:

Moss growing on trees benefits by being raised above forest floor competition, while the tree doesn't get much out of the deal either way.

A desert holly shrub provides shade for young creosote bush.

A cactus wren builds its nest in a cholla cactus to protect its young from predators such as raven. There is no harm to the cactus.


Also see:
SYMBIOSIS

There are different ways symbiosis can happen - parasitism, commensalism, and mutualism. Most organisms function under a varied combination of all three ...

PARISITISM

When the mistletoe grows and requires more nutrients than the willow provides, the willow tree dies. Also see: COMMENSALISM, MUTUALISM, SYMBIOTIC ...

MUTUALISM

... to host trees ensuring survival of both the mistletoe and the phainopepla. Also see: COMMENSALISM, PARASITISM, SYMBIOTIC,, Mutualism occurs when this ...

SYMBIOTIC

refers to the intimate relationship between two organisms often resulting in mutualism (win-win), parasitism (win-lose), or commensalism (win-no ...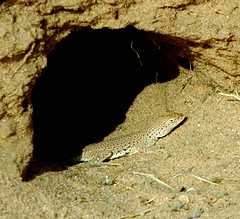 A Mojave fringe-toed lizard living in an abandoned rat hole, the lizard benefits from shelter, while the rat has moved on.