TOP -- A B C D E F G H I J K L M N O P Q R S T U V W X Y Z



SYMBIOSIS - A relationship in which plants and/or animals live together in some interconnected manner. There are different ways symbiosis can happen - parasitism, commensalism, and mutualism. Most organisms function under a varied combination of all three symbiotic methods during different phases of their life cycle.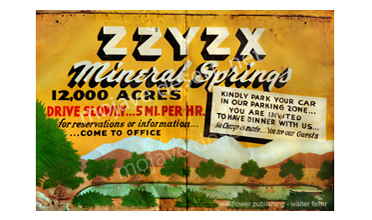 Zzyzx Stickers - No shipping!