*** Official ***
Mojave River Valley Museum
BOOK STORE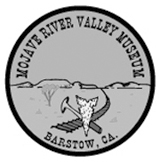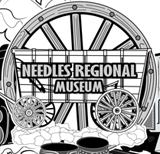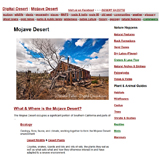 History - Railroads and Railways of the Mojave Desert
California Eastern Railroad
Railroad History in the Mojave Preserve
It promptly went bankrupt, and was reorganized in 1895 as the California Eastern Railway. Six years later, the line was extended into the Ivanpah Valley, and in ...
Rosalie
To cut these costs, they persuaded the California Eastern Railroad ... While the railroad was busy being constructed, operations at the mine ceased, ...
Three Santa Fe subsidiaries
Others then refinanced and reorganized the railroad in 1895 and renamed it the California Eastern Railway. As the 19th Century came to an end, the Copper ...
Santa Fe Railroad
Also at Cadiz, the Arizona & California Railroad runs over a former ATSF line to ... to Ivanpah, and shipped via the California Eastern and Santa Fe Railroads to ...