---------
Please Donate!
---------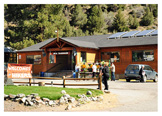 Mountain Hardware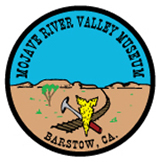 Mojave River Valley Museum



Mojave Desert History
Military in the Mojave Desert
Military History in the Mojave Preserve
Conflict between Native Americans and Euro-Americans was the catalyst for the establishment of a lasting federal legacy in the Mojave desert. The Mojave attacked emigrant wagon trains in 1858, prompting a substantial military response. ...
Mojave Road
Fort Mojave

Fort Piute

Established in late 1859 by Captain James H. Carleton, 1st Dragoons, this desert post was located near Piute Springs in the foothills ...


Camp Rock Springs

An official Army post, Camp Rock Spring in the Mojave Desert, on the road from Camp Cady to Fort Mohave, Arizona, located near Kelso, ...

Marl Springs

It may have been the last of the desert redoubts to be established, but Camp Marl Springs' history indicates it was one of the most ...

Camp Soda Springs

This desert camp, variously named for the dry soda lake in its vicinity, was first established south of ...

Camp Cady

For three months the Dragoons quartered themselves in temporary shelters of brush and mud or dugouts similar to those used later by the ...
Other Camps & Forts
Bitter Springs

From one of the first places to be recorded in historical journals, Bitter Springs evolved into today's Fort Irwin.

Fort Tejon

The post was intended to guard the pass through the Tehachapi Mountains, to control the areas tribes, and to protect ...

Camp Independence

Never officially designated a fort, it was established to provide protection for the area's miners, who were troubled by ...

Camp Resting Springs

This desert outpost was intermittently occupied during 1859-60 by regular troops to protect a precious waterhole on the old Spanish Trail between ...

Camp Eldorado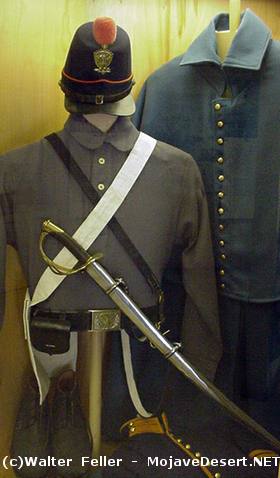 Beale, Edward Fitzgerald
Within the next two years, Beale made six more journeys across the country. On the second of these (July-September 1848), he crossed Mexico in disguise to ...
Carleton, James Henry
From 1851 to 1856 he served in New Mexico with the First Dragoons. After duty in the East he was back in 1859 at Fort Tejon, ...
Fremont, John Charles
The next year, Captain John Charles Frémont left Missouri on his Third Expedition. The goal of this expedition is less clear. The United States was on the verge of war with Mexico over the ...
Hoffman, William
Sitgreaves, Lorenzo
Whipple, Amiel Weeks
In 1853-56 he had charge of the exploration from Fort Smith, Ark., to Los Angeles for a projected ...