Wildflowers: Photo Guide - List
Desert Marigold
Yellow - Baileya multiradiata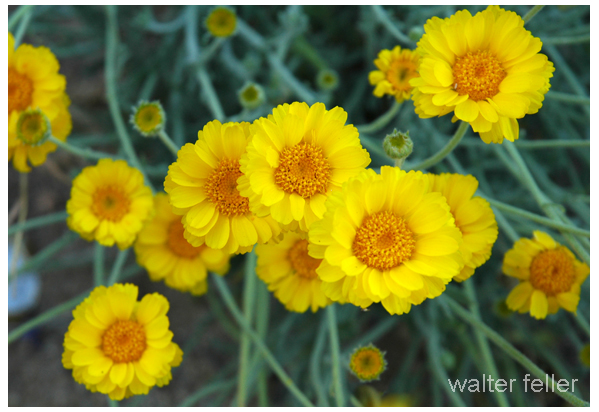 Herbaceous perennial; sprawling groundcover.
About 1ft tall, 2ft across
Leaves alternate, deeply lobed, silverish, woolly; leaves low on thick stems

Flowers are bright yellow, solitary, to two inches across born on stalks held above foliage; petals fade leaving distinctive large button; bloom in early spring through mid summer.

Grows in all of Western US and Mexico in elevations below 5000ft.