Plants/Flora:
Mojave Desert Wildflowers
In ordinary years when winter and early spring rains are scanty, the annual flowering plants are few; inasmuch as they are in no particular way adapted to endure shortage of water, they wilt and die a few weeks after they have sprung, as if by magic, from the barren earth. As though trying to make up for this poor showing, every few years comes an abundance of rain and there results such a wealth of blossoms that almost every foot of sand or gravelly soil is hidden beneath a blanket of flowers.

- Edmund Jaeger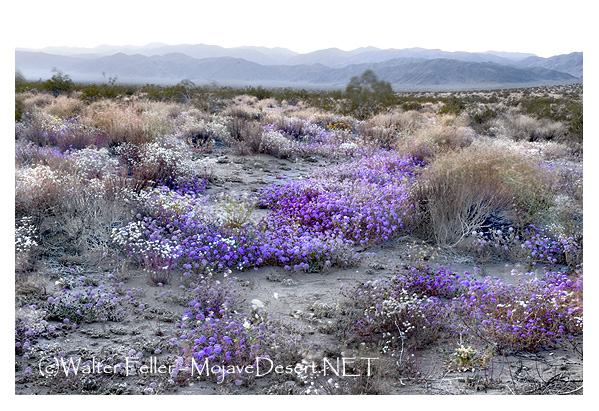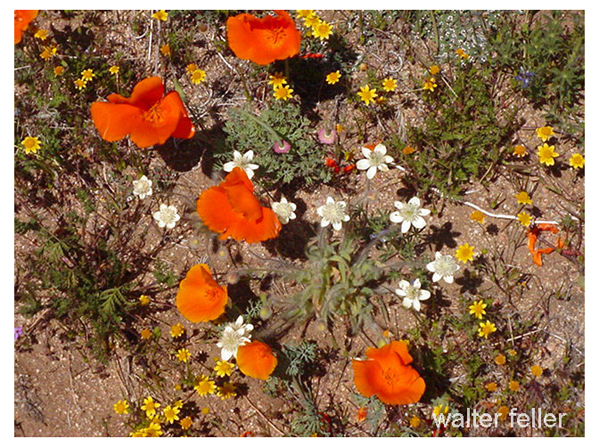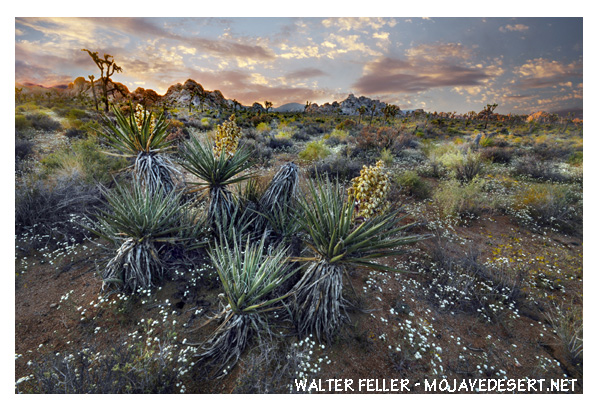 Wildflower Guides
Assorted Wildflower Photos
Photo galleries of wildflowers throughout the Mojave Desert and mountain forests.
Wildflower Survival
Desert plants are resilient and their adaptations for surviving desert conditions are diverse and amazing. ...
Wildflower Blooming Periods
Some years the desert is spectacular with wildflowers, other years the blossoms are sparse. ...
Wildflower Glossary
Glossary of wildflower related terms.
El Niņos & Wildflowers
El Niņos and displays of spring-flowering annuals in the Mojave and Sonoran Desert.