Pioneer of the Mojave
Toll Road Through Cajon Pass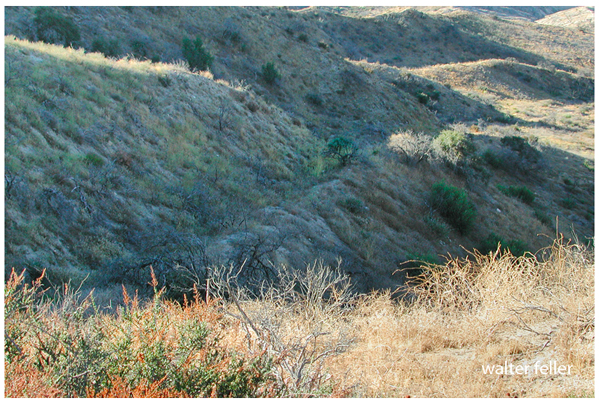 Portion of old road near Cajon Summit
Toll Road Through Cajon Pass
The economy of the desert community in pioneer days was, and still is for that matter, ...
Sanford's Road Through the Cajon Pass
The toll road was an adaptation of the old Spanish Trail, which, prior to Brown's improvement, ...
Brown's Turnpike and Van Dusen's Road
So while Sanford's road was definitely an improvement, the trip over the summit was ...
Brown's Hardships Due to Floods and Marauders
The toll road was associated with John Brown from the very beginning, the other ...
A Second Tollhouse Becomes Necessary
John Brown's daughter, Louisa, who married San Bernardino attorney Byron Waters, recalled ...
More Problems with Indians and Floods
The keepers of the lower tollhouse fared much better with the Indians than those at ...
Leases Road to McKenney and Mathews
In April of 1868 Brown ran an advertisement announcing he had leased the road out ...
A Diarist's Journey Through Cajon Pass
On the other side of the issue, there were some who felt that travel through the pass was ...
Brown Improves Toll Road
In the latter part of 1874, John Brown finally decided to make some improvements to the turnpike, ...
Leases Road to Driggers
Brown was finally on the verge of success with this most difficult endeavor. ...
Driggers V Lane
Within three weeks after the deadline passed, Lane began making good his proclamation, ...
Captain Lane was Not Ready to Give Up
During the trial the judge had directed that if any individuals wanted a ...
AbeBooks Search