Mojave Desert History - Pioneer of the Mojave
Toll Road through the Cajon Pass
Sanford's Road Through the Cajon Pass

Mormon Hogback

The toll road was an adaptation of the Old Spanish Trail, which, prior to Brown's improvement, was suitable only for pack trains, although wagons could be taken through with extreme difficulty. Sydney Waite and Sheldon Stoddard used the road on their trip into California in 1849, and their wagons had to be unloaded and actually dismantled in order to traverse the steep and narrow, boulder-strewn canyons characterizing the east Cajon route.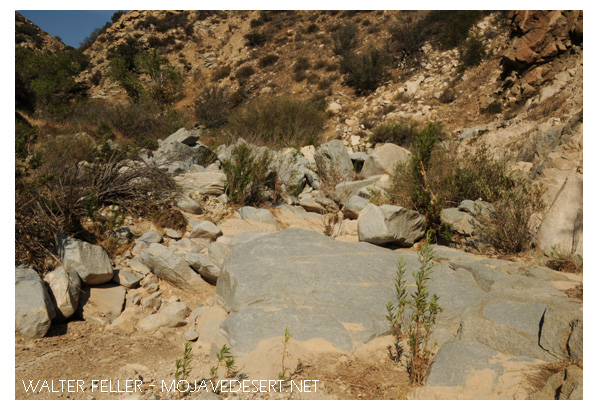 The original route through the pass was a pack trail of which a wagon could only pass with a great deal of trouble.

The following year, freighters Phineas Banning and W. T. B. Sanford constructed a much better wagon road through the west Cajon valley. The route was not nearly as rough as the crossing on the old Spanish Trail five or six miles to the east, but it lengthened the travel by several miles and it was described as being excessively steep at the summit.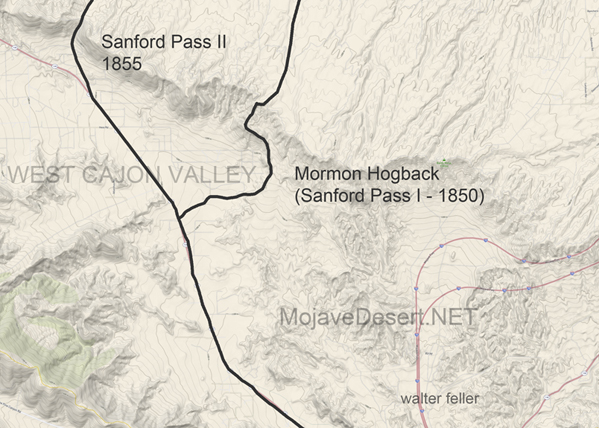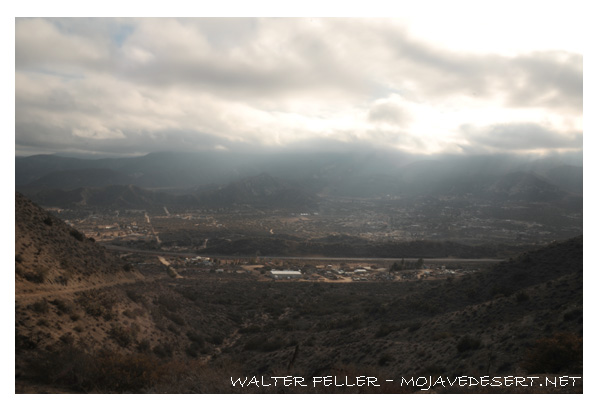 Sanford Pass II - A trace of the original road can be seen at the bottom of the canyon.

In 1855 the west Cajon route was further improved by Sanford, who constructed a new summit crossing about one and one-half miles west of his original road. The grades of this road were stated to be "only 30%," although the last 150 yards were acknowledged to be "precipitous." In the case of one caravan of fifteen wagons, it was reported that the usual unloading and reloading of the freight was avoided only by hitching 32 mules, in turn, to each wagon.

< Previous - Next >

Also see:
Cajon Pass
John Brown
Toll Road in the Pass
Mormon Hogback
Sanford Pass
Van Dusen Road
Cajon Pass Toll Road
AbeBooks Search