Glossary of Terms & Definitions
TOP -- A B C D E F G H I J K L M N O P Q R S T U V W X Y Z


Predator
An animal that depends on or preys on other animals for food.

Also see:

carnivore, omnivore, prey, consumer, producer
Predators - Desert Wildlife

Predation is an interaction between animals in which one captures and feeds upon another called the prey. The predator is usually the larger and stronger of the ...

Predators of the Coyote

However, the primary predator of the coyote is the wolf. Since the wolf has been eliminated from the desert scene, the main killer of the coyote is man. < previous ...

Desert Food Chain

Producer, Consumer, Predator ... The predators are the secondary consumers. They occupy the ... In the harsher desert environments, they are the top predators .

Kit Fox - Desert Wildlife

Potential predators are coyotes, large hawks and owls, eagles, and bobcats. Cultivation has eliminated much habitat. Kit foxes are vulnerable to many human ...

Wild Horses

Cover: Use open areas in which predators can be seen from a distance; seek cover and ... The mountain lion is probably the only potential predator of the horse, ...

Prey Animals

A predator is an animal that hunts and kills other animals for food in an act called ... Smaller predators, such as mice and lizards can be, and often are, prey for ...

Horned Lizard

One record of predation by prairie falcon (Stebbins 1954); probably eaten by roadrunners and hawks. Leopard lizards and snakes may prey on this species, but ...

Mojave Rattlesnake - Desert Wildlife

Niche: This species is probably taken by kingsnakes, roadrunners, and other avian and mammalian predators. General Comments: This is probably the most ...

Zebra-tailed Lizard

It seems to prefer areas with moderate to sparse densities of vegetation and rocks, which impede rapid locomotion for predator avoidance and prey capture.

Creosote bush

Desert reptiles and amphibians use creosotebush as a food source and perch site and hibernate or estivate in burrows under creosotebush, avoiding predators ...

Collared Lizard

It often sits on rock perches and watches for prey, predators, or perhaps conspecifics. SPECIES LIFE HISTORY Activity Patterns: This species is diurnal, active all ...

Side-blotched Lizard - Desert Wildlife

Niche: Predators of side-blotched lizards are numerous, resulting in high mortality. Snake predators include rattlesnakes and sidewinders, coachwhips racers, ...

Desert Cottontail Rabbit

Cottontail predators are legion. Foxes, coyotes, bobcats, weasels, domestic dogs and cats, hawks, eagles, and owls all commonly catch desert cottontails.

Western Shovel-nosed Snake

Niche: This snake is probably eaten by most desert predators, possibly even arthropod predators such as large scorpions, though no reports of predation are ...

White-tailed Antelope Squirrel

Cover: Simple burrows are dug in friable soil, and are used for escaping predators and extreme temperatures (Grinnell and Dixon 1919, Bartholomew and ...

Desert Animals - Desert Wildlife

Predation is an interaction between animals in which one captures and feeds ... Carnivores are predators and chiefly eat meat, although some will consume .

Western Patch-nosed Snake

Snake predators include rattlesnakes and sidewinders, coachwhips, racers, gopher snakes, kingsnakes, patch-nosed snakes, long-nosed snakes and night ...

Pinyon Jay - Birds, Wildlife in the Mojave Desert

Niche: Potential predators include mammals, owls, hawks, loggerhead shrikes. Many unrecovered pine seed caches germinate. Comments: Highly gregarious ...

Desert Rosy Boa - Desert Wildlife

The snake hunts in the early evenings and night for small mammals and birds. Desert Rosy Boa Habitat: Desert Riparian Mammals - Predators Mountain Lion ...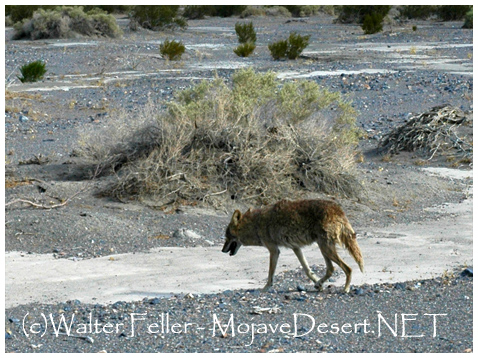 Coyote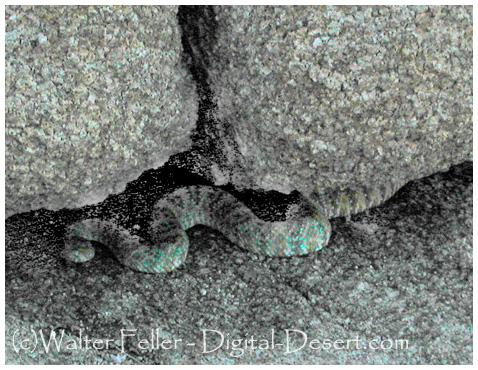 Mojave rattlesnake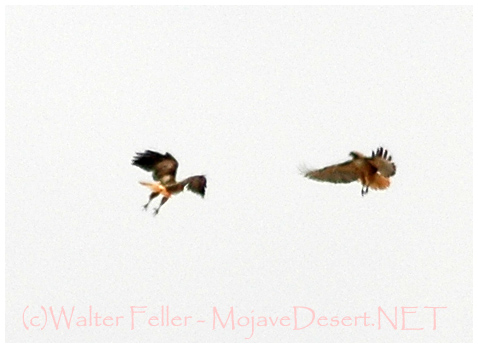 Golden eagles