Glossary of Terms & Definitions
TOP -- A B C D E F G H I J K L M N O P Q R S T U V W X Y Z


Alkali
A mixture of soluble salts found in arid soils and some bodies of water, and as pure deposits in dry lake beds; detrimental to agriculture.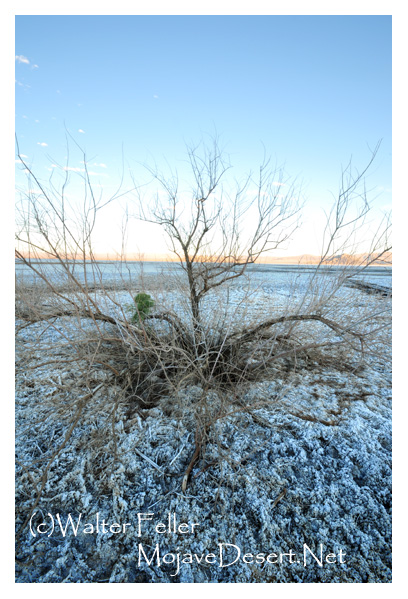 Also see: Alkaline, Alkalinity

More information:

MONO LAKE
The lake is too alkaline for fish to live, but supports an abundance of birds living on alkali flies, which in turn live off brine shrimp, which feed on ...

Playas - Mojave Preserve - California Mojave Desert
During dry periods, alkali salts, primarily sodium carbonate and sodium bicarbonate, form a frothy-white coating on the surface throughout the south and ...

Death Valley in '49
... and months since we had had such water, pure, sweet, free from the terrible alkali and stagnant taste that had been in almost every drop we had seen. ...