Wildflower List:
Mojave Aster
Aster mohavensis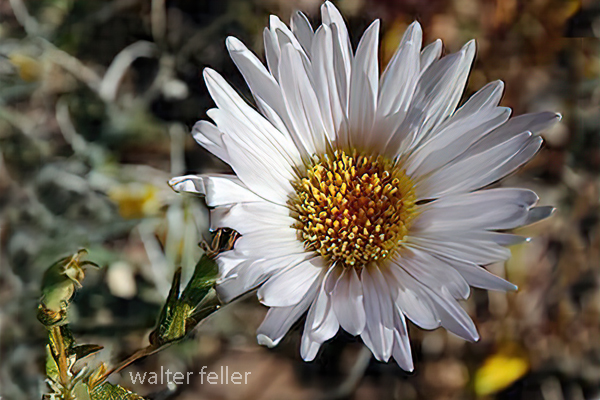 Xylorhiza tortifolia is a species of flowering plant in the aster family known by the common names Mojave-aster and Mojave woodyaster. It is native to the deserts of the southwestern United States, where it grows in canyons and other habitat. It is a perennial herb or subshrub with branching, hairy, glandular stems that reach 60 to 80 centimeters in length. The leaves are linear, lance-shaped, or oval, with pointed or spiny tips and spiny edges. The leaf surfaces are hairy and glandular. The inflorescence is a solitary flower head borne on a long peduncle. The head has a base with long, narrow phyllaries which may be over 2 centimeters long. The head contains up to 60 or more lavender, pale blue, or white ray florets which may be over 3 centimeters long. The fruit is an achene which may be over a centimeter long, including its pappus of bristles.

Calscape
https://calscape.org/loc-California/Mojave%20Aster%20(Xylorhiza%20tortifolia)


AbeBooks Search



Found in creosote bush scrub and sandy desert wash habitats between 800 and 6500 feet

Blooms March to May & October.

40-60 ray petals, light blue to lavender to almost white. Yellow disk.