History : Profiles in Mojave Desert History


George Calvert Yount
Mountain man, explorer - 1794-1865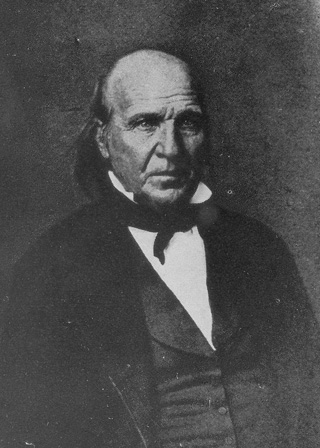 George C. Yount was the first United States citizen to be ceded a Spanish land grant in Napa Valley (1836). Skilled hunter, frontiersman, craftsman, and farmer, he was the true embodiment of all the finest qualities of an advancing civilization blending with the existing primitive culture. Friend to all, this kindly host of Caymus Rancho encouraged sturdy American pioneers to establish ranches in this area, so it was well populated before the gold rush.

George Calvert Yount, pioneer settler in Napa County. Born in North Carolina in 1794, Yount was a trapper, rancher, and miller, he became grantee of the Rancho Caymus and La Jota. He died at Yountville in 1865.
Old Spanish Trail
William Wolfskill and George C. Yount first established the Northern Route of the Old Spanish Trail as they passed through central Utah in 1831. With a party of ...
William Wolfskill - Trapper/Pioneer
Branch, Burton, Yount, Shields, Ham and Cooper remained west of the Rocky Mountains, whilst the balance, soon after their arrival in California, generally ...
Mojave Indian History - Explorers
Between 1826 and 1831, Mojave territory was visited by Jedediah Smith and Harrison Rogers (1826 and 1827); Ewing Young in 1827; George C. Yount, in the ...
Other Movements through the Mojave - Mojave Desert
The trapper, Richard Campbell, supposedly followed on the heels of Yount and Smith; for it is reported that he passed the Zuni Way, pueblos, but which route he ...
Chronology of expeditions between New Mexico and California
Wolfskill and Yount and 20 trappers leave New Mexico in September 1830 and arrive in California in February 1831. They apparently followed portions of the ...
Timeline of History of the Mojave Desert
1831 George Yount and William Wolfskill in 1831 arrived with a half-starved party of 20 men at the Mojave villages and are helped by the Mojaves. 1835 Lt.
A History of Zzyzx: 1776-1830 Early Explorers
The Ewing Young and Yount-Wolfskill group was among those guided by frontier scout Kit Carson. > Next >, Looking across Soda Lake toward Soda Springs ...
Opening the Mojave River Trail
Evidence points to a membership of 32 men, including James Ohio Pattie, who recorded the trip in his diary; George Yount; Thomas "Peg-leg" Smith; one of ...