People in Mojave Desert History - Spanish
Fr. Francisco Garces
April 13, 1738 - July 19, 1781

Missionary priest who led an expedition across the Mojave

---
Francisco Tomás Hermenegildo Garcés

He was born at Morata del Conde, Spain on April 13, 1738. Upon arrival in the New World he was assigned to San Xavier del Bac in 1768, he explored the Gila and Colorado River Valleys, both down the Colorado to the Gulf of California and up it to the Grand Canyon and overland to the Hopi villages. He accompanied Anza part way in both 1774 and 1775-76 expeditions.

In 1775, Garcés, became the first European to meet the Mojave Indians, who accompanied Garcés on his journey to the coast. Garcés's route, which also took him through Chemehuevi lands and was documented in great detail in his diary, became known to later travelers as the Mojave Road.

He and Juan Díaz established two mission churches on the Colorado at Yuma Crossing. They and Juan de Barreneche and José Moreno were all killed there during the Yuma uprising. Padres Díaz and Moreno were killed on July 17 and Padres Garcés and Barreneche died on July 19, 1781.
On the Trail of a Spanish Pioneer
Pertinent sections of Garces' journal of his crossing the Mojave from Needles to the San Gabriel Mission and back across the desert.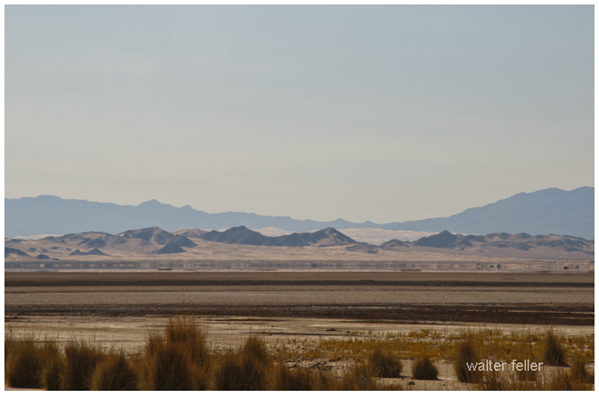 Related pages:

Cajon Pass
Spanish priest, Fr. Francisco Garces, first traveled down the pass. Later, explorer/trapper Jedediah Smith. Next, the Mormon Battalion in search of land in ...

ZZYZX Mineral Springs - Mojave Desert, Mojave Preserve
Father Francisco Garces passed through this place, Soda Springs in his journey through the Mojave desert. Over 50 years later, Jedediah Smith passed south ...

Mojave Road
In 1776, the Spanish missionary Francisco Garces became the first non-indian to trek these trans-desert routes. In 1826 Jedediah Smith trod these trails to ...

History of Hoover Dam
It was Father Garces, also in 1776, who named the river, Rio Colorado, "river colored red." Jedediah Smith and other trappers came looking for beavers in ...

Spanish Explorers in the Mojave
Padre Francisco Garces was the first Anglo to enter the interior of the Mojave. In 1776 he traveled from the Mohave village near what is now Needles, ...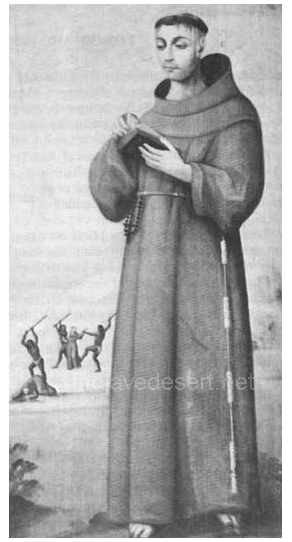 About the Yuma Revolt, leading to Garces' death:

Fernando de Rivera y Moncada was a captain and governor of Baja California. In 1769 he led a division of cuera dragoons from Loreto in Baja overland to San Diego. Rivera was appointed military governor of Upper California in 1773, succeeding the Catalonian, Pedro Fages. Philipe de Neve replaced Rivera as governor in 1777 and asked him late in 1779 to recruit soldiers and settlers for Los Angeles and Santa Barbara. Rivera died at Yuma crossing in 1781 after sending most of the colonizing party on to California.

Kw'tsa'n View of the Revolt

The Spaniards neglected to build irrigation ditches, prepare their fields, and plant crops. They would publicly embarrass the Kw'tsa'n (pronounced Quechan) by locking offending Kw'tsa'n in stocks or giving public whippings.

The Kw'tsa'n resumed their warfare against neighboring tribes despite the efforts of Father Garces to keep peace. The Indians objected to the settlers taking control of farmland near the rancheria, and resisted the teachings of Roman Catholicism.

The final insult came in 1781 when a Spanish expedition allowed 257 livestock to trample and eat the crops in the Kw'tsa'n fields. On the morning of July 17, two groups of Kw'tsa'n and Mohave warriors launched surprise attacks against Spanish settlements killing 131 settlers, priests and soldiers, including Capitan Rivera. Prisoners were released but other Spanish military commanders periodically battled the Kw'tsa'n . They failed to defeat the Kw'tsa'n , and Spain never reestablished control of Yuma.

Mexico attempted to reopen the route in 1822 and established a fort or fuerta at Laguna Chapala

Californians and the Indian Wars
The Yuma Revolt, July 17, 1781
by Michael R. Hardwick