Glossary of Terms & Definitions
TOP -- A B C D E F G H I J K L M N O P Q R S T U V W X Y Z


Producer
In nature, 'producers' generally refer to organisms near the bottom of the food chain, namely plants. They are producing organic material from inorganic components like carbon dioxide and water.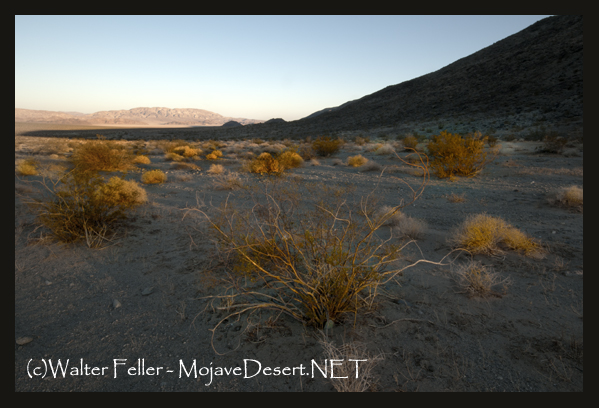 Producers near Emerson Dry Lake

Also see: Consumer, Predator
Desert Plants

Plant life in the Mojave Desert.

Desert Food Chain

They usually consist of a producer, a consumer and a predator, with the predator being the top of the food chain. The top of the desert food chain does eventually ...

Desert Food Pyramid

A pyramid representing trends in food consumption, with the lowest level (primary producers) having the greatest total biomass, ...

Desert Food Web

The interconnected feeding relationships in an ecosystem. These relationships can be complex; some organisms may ...