Heritage of the Mojave River Valley -=-

Daggett. Here is an old historical town, older than Calico. In 1880 to the railroad was constructed through the community and it was named after Lieut. Gov. John L. Daggett the following year. When silver and borax mining activities ceased, it became dormant. In 1908 it was the locale for Western movies. Strategically located on Highway 66 and served by the Santa Fe and Union Pacific, it is obvious that Daggett is enjoying a surging rebirth, all the more pronounced because of the close proximity to the US Marine Corps Supply Center and the Daggett Airport.

Yermo. Founded in 1902 as Otis, the name was later changed to Yermo, meaning "desert." it is the division point of the Union Pacific Railroad and is situated on Highway 91. Many of its citizens are employed in the US Marine Corps Supply Center close by. It is a natural stopover for tourist in as much as it is the "Gateway to the Calicos." Likewise, its rock shops are outstanding attractions.

Newberry. and historic landmark because it's never failing springs were sought out by pioneer wagon trains, Newberry, also known as "water" in the early days, has afforded the water supply for the Santa Fe, which has transported it to all arid points along the division. In addition to its artificial ponds created for sportsmen, Newberry is fast becoming an agricultural district and its potential for farm crops, fruit trees, cattle raising and kindred development is almost unlimited.

Hinkley. In 1882, Hinkley (originally spelled Hinckley after Hinckley Henderson, son of the pioneer Barstow merchant) got its start along the railroad. Served by Highway 466 in the Santa Fe, this growing community and surrounding area are prosperous because of the rich virgin soil, excellent for corn, melons, grapes, alfalfa and other crops. It is ever expanding its dairying, cattle, chicken and turkey raising activities.

Lenwood. Located 3 miles west of Barstow, Lenwood received its first impetus as a community of homes when several large ranches were subdivided in 1924. Appealing to those who seek "desert suburban living," this community is enjoying a building boom. Residents point out that large-city shopping facilities are available in Barstow nearby.

Helendale. When the railroad arrived in 1885, the station was known as Point of Rocks. This was changed to Helendale by a Santa Fe executive to honor his daughter, Helen. This farming center was referred to as "shallow water," in apt one for the broad Mojave bottomlands were repeated crops could be raised and where cattle and dairying thrived.

Hodge. In 1911, Gilbert Hodge homesteaded large acreage along the Mojave River. Arthur Brisbane, noted newspaper columnist, bought adjoining acreage and in 1925 was responsible for the community being named Hodge in honor of the pioneer settlers, Gilbert and Robert Hodge. Like its neighbor, Helendale, the main activities are dairying and raising alfalfa and grain.

page - 8
Previous 1 - 2 - 3 - 4 - 5 - 6 - 7 - 8 - Next

Adapted from:
Romantic Heritage of the Mojave River Valley - A Saga of Transportation and Desert Frontiers - (c)California Interstate Telephone Company.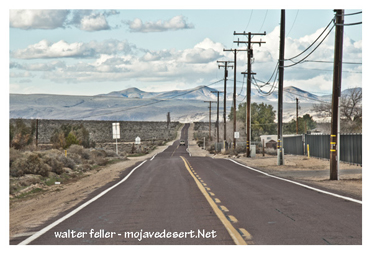 Hinkley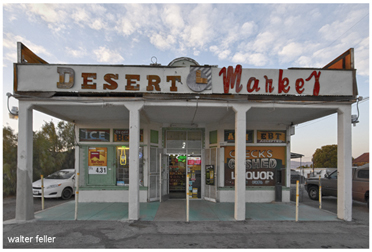 Daggett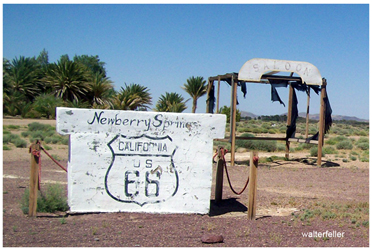 Newberry Springs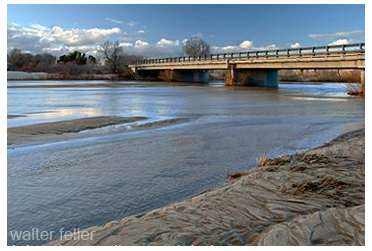 Helendale