Glossary of Terms & Definitions
TOP -- A B C D E F G H I J K L M N O P Q R S T U V W X Y Z


Rhizomes
A root-like, usually horizontal stem growing under or along the ground that sends out roots from its lower surface and leaves or shoots from its upper surface.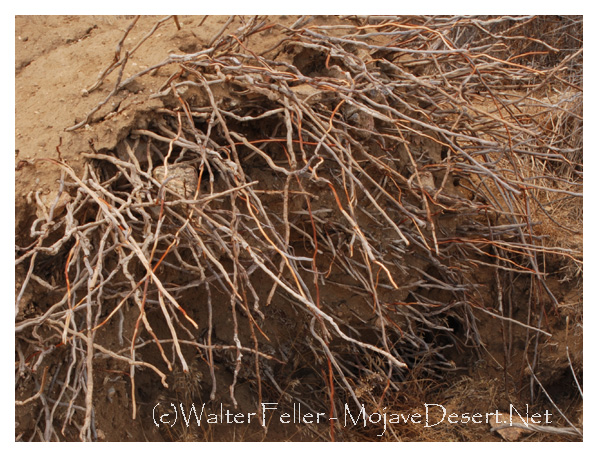 This overturned Joshua tree clearly shows its rhizomes.


Yerba mansa
This common herbaceous perennial has an aromatic, creeping rhizome, which is thick and woody. The flowers do have not true petals, but rather each flower is ...
Yucca Clone Rings
The Mojave yucca, (yucca schidigera) can sprout from seeds when fertilized by the yucca moth, or can clone itself by rhizome extension producing copies of its ...
Joshua Tree
... mostly 2.3 to 3.3 feet (7-10 dm) above ground, more compact. var. herbertii - many stems forming clumps up to 33 feet (10 m) in diameter, long rhizomes.
Yerba Santa - Mojave Desert Plants
When selecting a site keep in mind that after two years Yerba Santa can reproduce vegetablely through rhizomes. These underground stems can spread as ...
Galleta Grass
Big galleta grass, Pleuraphis rigida, is a hardy bunch grass that grows from underground stems called rhizomes. It forms in clumps rather than turf, thus reducing ...