Books, Journals & Diaries
On the Frontier:
The Pinch of the Journey
Our next jornada constitutes the pinch of the journey, and an early start is essential. We breakfast by the light of the camp fires and the morning star. At the first streak of dawn our waggon-master sings out, "Break corral;" and our teamsters being old hands and "smart," and the mules docile, in three minutes' time we are" hitched-up." As our train-master throws his leg over his horse, he gives the phrase of the occasion, " Roll out, boys, roll out." The drivers' whips " pop " with a noise like the report of so many pistols. The well-trained mules come down to a steady pull. Swing haw ! then gee 1 straighten out ! And, one after the other, the heavy wagons, whose wheels have sunk some inches in the loose sand, yield to the strain. The train moves. We have taken up our line of march again, and we are en route for Marl Springs, our next stopping-place.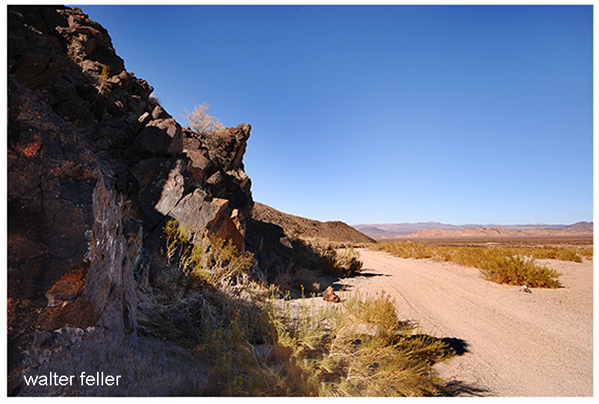 17 Mile Point between Soda and Marl Springs

We have a forty-five miles tramp before us, most of the way a steady ascent, and all the way over, or rather through, deep sand; much of it fine, hot, running quick-sand. In this the wheels of our supply waggons will sink half way to their hubs, and it will close behind them like water. Other portions of it we shall find full of loose stones of all sizes, which will sometimes give way and slip from under out feet, at others suddenly arrest our steps ; so we shall flounder along with unequal strides, now twisting an ankle, anon stubbing a toe, and all this under a brazen sky and a blazing sun. Were it possible, this jornada ought to be made during the night ; but there is an insuperable objection -.- those infernal flies.

To make such a severe march it is necessary to start with rested animals, and mules and horses will not, and cannot, rest in the daytime at Soda Lake. So, thanks to those winged torments, we and the poor brutes have to endure a blast-furnace heat from soon after the rising of the sun until the going down thereof ; indeed, the sand will radiate heat for some hours longer.

We have been rising steadily all day. We have made very good time, all things considered. We have only been eighteen hours on the go, and we arrive at Marl Springs before eleven o'clock, nearly four thousand feet above where we breakfasted. We are are all right, only tired and dirty, but the poor animals are nearly " give out " from thirst, and as soon as they have cooled off, the task of watering them begins -.- and task indeed it is.

< Previous - Next >
AbeBooks Search