Desert Fever: Inyo County - Non-Metallic Minerals
Railroads
Owlshead Mountains (Epsom Salts))
Thomas Wright, a Los Angeles florist, discovered magnesium salts 28 miles east of Searles Lake near the Owlshead Mountains in the early 1910s. The 63 mile journey from Randsburg to the deposit was described as "an interminably long and punishing sentence of bumps and jolts, punctuated now and then by the brisk snap of breaking springs, truculent overtones in the clatter of the badly treated motor, and the sinister hissing of water frying in the radiator."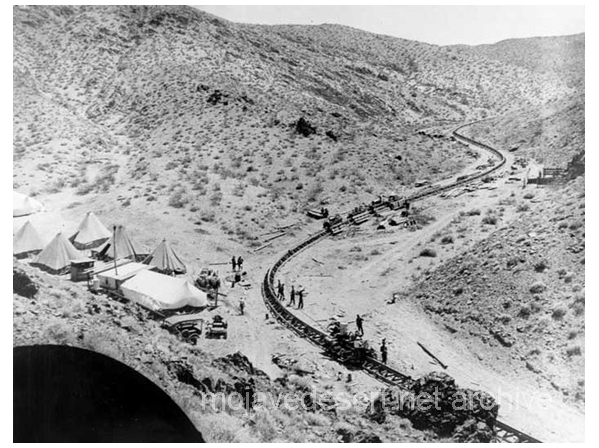 A railroad to the deposit seemed to be the only economical way to develop the find. The high cost of roadbed grading persuaded Wright to adopt a monorail system. Work began on the monorail in 1922 and the 28-mile line from Magnesia (two miles south of West End) through Layton Canyon and Wingate Pass to the Epsom salt works was completed in 1924.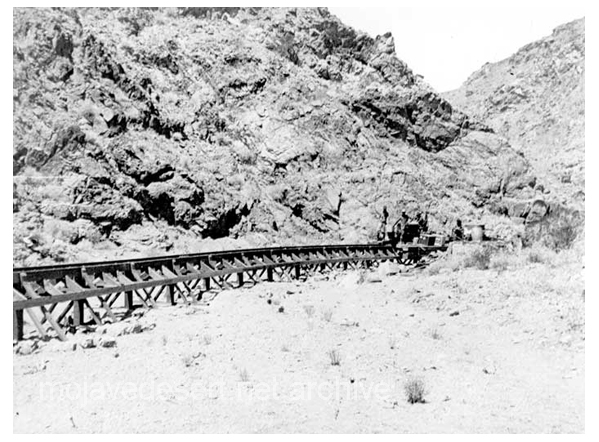 When an engineer made the trip shortly after the line opened in one hour, with a full load of ore, the Epsom Salts Line became known as the "fastest moving monorail in the world." For two years, Wright's American Magnesium Company produced a small tonnage of hydrated magnesium sulfate, which was shipped over the monorail to Magnesia siding and on to Wilmington, California for refining.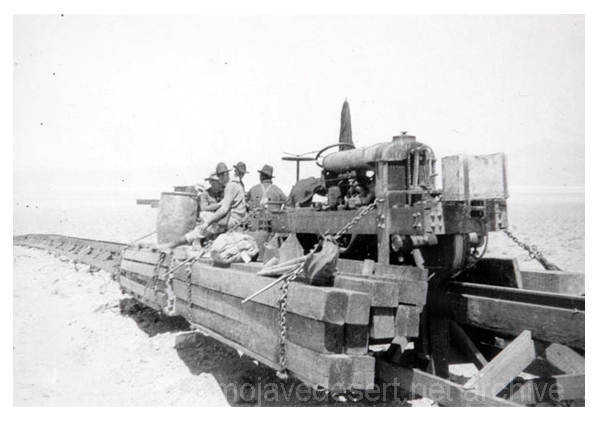 By the summer of 1925 mining operations began to suffer. The Wilmington plant was receiving ore containing 50 percent waste rock and the monorail was suffering from track warpage, cloudbursts and poor locomotive design. In June, 1926, the mine shut down. The monorail stood intact for approximately 10 years. In the 1930s the single rail and timbers were pulled up for scrap. The Naval Weapons Center, Mojave Range B now completely surrounds this deposit and most of the monorail line.