Trees: Pinyon Pine

Single leaf Pinyon Pine - Pinus Monophylla
General Botanical Characteristics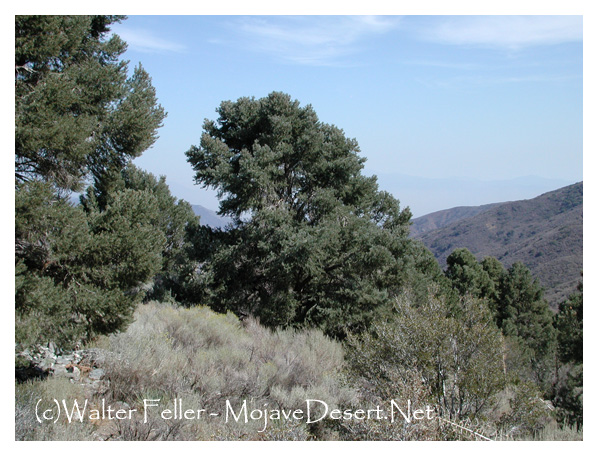 When the branches of a tree die, they remain on the tree for quite some time. New growth reaches toward the sun, giving the pine upswept branches.

Mature singleleaf pinyon is typically a short tree (20-40 feet (6-12 m) tall), with a rounded to flat-topped crown and multiple, upswept branches due to lack of self-pruning.


It may occasionally be multi-stemmed from simultaneous establishment from seed caches. It generally forms open woodlands. Bark is smooth and thin (0.4-0.8 inch (1-2 cm)) on young trees, forming deep, irregular fissures and ridges with thin scales, and is up to an inch thick with age. The wood is light and soft, not strong or resinous.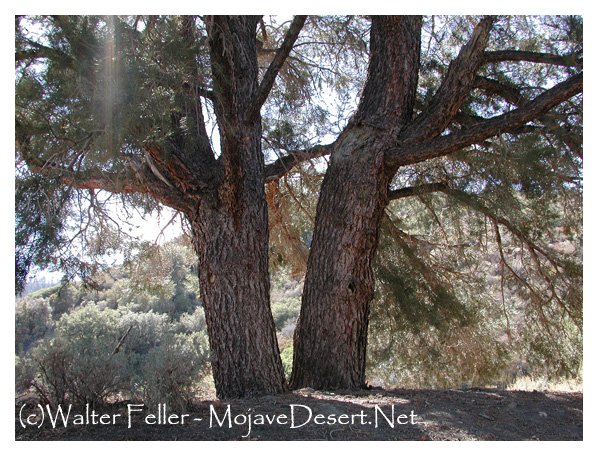 Multi-stemmed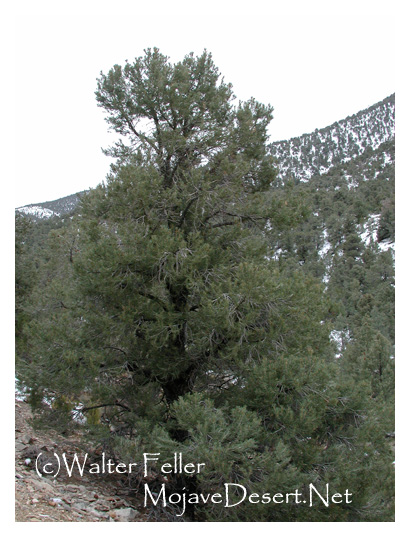 Wildrose - Death Valley National Park


Singleleaf pinyon has an extensive lateral root system, giving it the ability to penetrate into open areas between tree canopies and extract water and nutrients. Its ability to invade adjacent shrublands may also be related to the tree's ability to maintain a seasonally stable xylem water potential and thereby to endure drought better than the associated shrubs.



The needles of singleleaf pinyon are solitary, rigid, and 1 to 1.4 inches (2.5-3.5 cm) long. The sheaths deciduous. The single needle (leaf) is unique among pines of the world. Singleleaf pinyon needles are long-lived (5-12 years). Their longevity is considered an extreme expression of "evergreenness," giving the tree the ability to conserve nutrients to take advantage of short favorable conditions within a generally unfavorable period.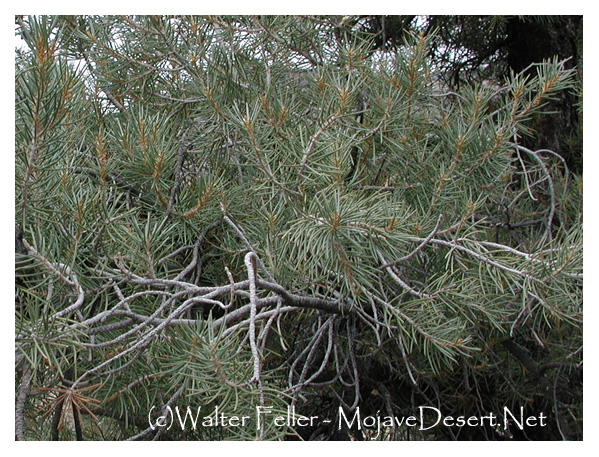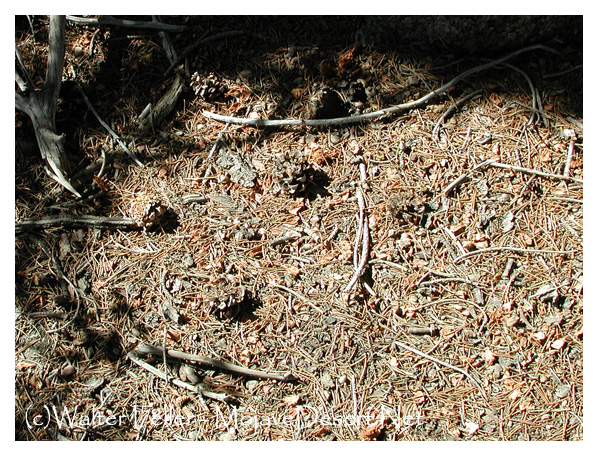 Needle litter


The allelopathic effects of singleleaf pinyon needle litter on germination and growth of herbaceous plants has been documented, and is attributed to terpene hydrocarbons. These compounds also impede decomposition, are highly flammable, and are readily volatilized by fire.



Needle litter remaining on the ground through the seasons keeps competing shrubs and grasses from growing.

Singleleaf pinyon bears ovulate cones, 1.4 to 2.2 inches (3.5-5.5 cm) long, with thick scales. Cones bear large (0.4-0.7 inch long), heavy (0.01 oz), moderately thin-shelled, edible, wingless seeds. Cones that dry and open in the fall drop to the ground in winter or spring and may form a conspicuous litter layer.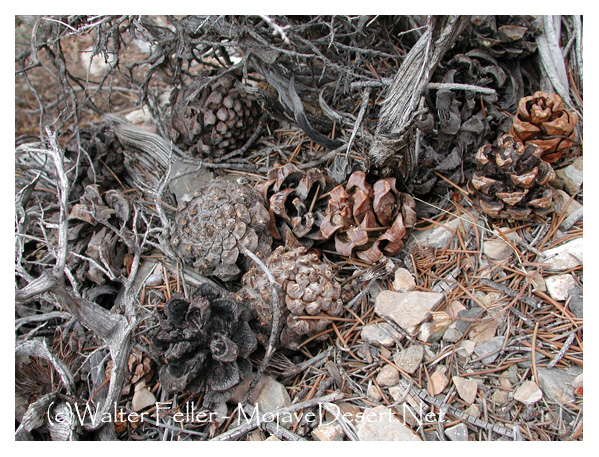 Cone litter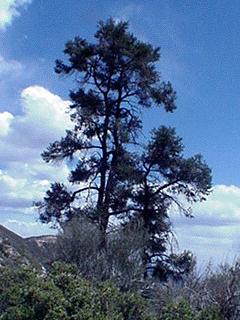 Lone Pine Canyon - Angeles National Forest

Singleleaf pinyon is long-lived. Large trees can monopolize site resources over a life span of 350 years or more. Dominant pinyons are often 400 years old and have been known to reach 800 to 1000 years.


Next >
< Previous