Profiles in Mojave Desert History
Bill Keys
William F. Keys was born in Russia on September 27, 1879, Bill Keys and his family moved to Nebraska in the early 1890s. He left home at the age of 15 and began working at mills, mines, and cattle ranches. In 1910, Keys arrived in the Twentynine Palms area where he began working at the Desert Queen Mine as custodian and assayer (one who analyzes ore and judges its worth). After the owner's death, Keys gained possession of the mine as payment for back wages. In 1917, he filed on an 80 acre homestead under the Homestead Act and began to build a ranch. He soon married Frances May Lawton, who left the comforts of the city to move to the Mojave Desert ranch and start a family. The couple had seven children between 1919 and 1931, three of whom died during childhood. Together the Keys family tackled the hardships of isolated desert life. Eventually, the Keys' homestead included a ranch house, store, two school houses, a home for a teacher, outhouses, sheds, a stamp mill, a corral, supply yard, orchard, cement dam and lake, windmill, irrigation systems, rock retaining walls, and a cemetery.

Also see

Desert Queen Ranch

This rock-enclosed canyon in Joshua Tree National Park has been ...

Desert Queen Ranch Aerial Photos

A couple photos of the ranch from the air.

Key's View

Originally Salton View, renamed in honor of Bill Keys when the monument became a national park.

Wall Street Mill

One of Bill Keys' many micro-industries.

Hidden Valley: The Opening of Hidden Valley

In 1936, nearly one hundred years later, Bill Keys blasted a wider opening through to the valley. The bunch grass was lush and plentiful, and the valley ...

Barker Dam

It was expanded into a dam by the Barker & Shay Cattle Company, and still later enlarged by Bill Keys, owner of the Desert Queen Ranch. ...

Twentynine Palms California

Bill Keys In 1910, Keys arrived in the Twentynine Palms area where he began working at the Desert Queen Mine as custodian and assayer (one ...

Johnny Lang and the Lost Horse Mine

Local homesteader and rancher, Bill Keys recalled Lang selling him "pure gold ... Bill Keys' son Willis, recalled seeing the malnourished Johnny visit the ...

Homesteaders in the Mojave

Bill Keys In 1917, he filed on an 80 acre homestead under the Homestead Act and began to build a ... Eventually, the Keys' homestead ...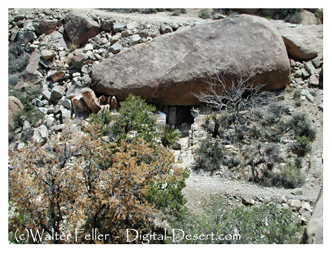 Desert Queen Mine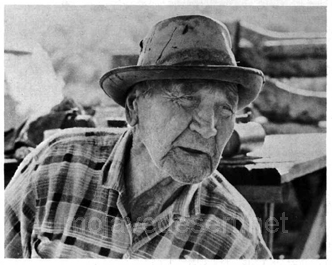 Bill Keys