Profiles in Mojave Desert History
Wyatt Earp
Life in the Mojave: Wyatt Berry Stapp Earp
by Walter Feller, 2016


Wyatt Earp was 16 when his family moved from Iowa to San Bernardino, California. Coming through the Mojave they ran out of provisions, their horses became weak, and the Indians were bold if not menacing. That was Wyatt's introduction to the land in which he would spend much of his life.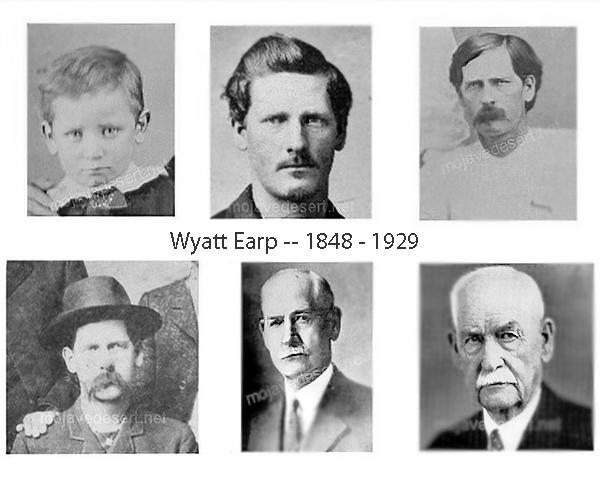 Wyatt Earp

Settling in Colton, Nick Earp spoiled his boys and like just about any influential person, he kept his boys out of jail. That may well have been where Wyatt and his brothers became acquainted with how much money could be earned in law enforcement. In those times, law enforcement could pay very well. When he left home, he gained a reputation as a lawman and developed nefarious side enterprises along the way—he was a hustler. There is speculation that the events started with a woman, but whatever circumstances led to 30-seconds in Tombstone, in what became known as the shootout at the O.K. Corral, set the course of the rest of Wyatt's life.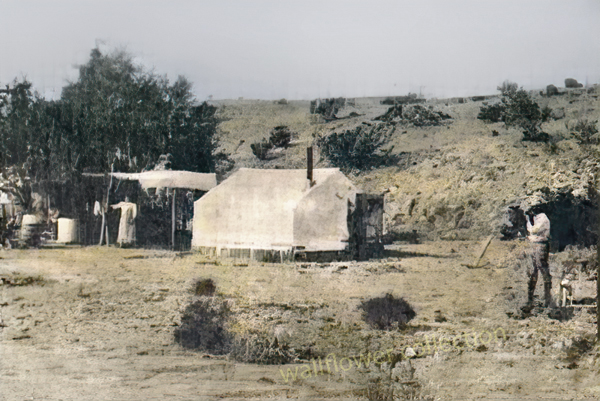 Wyatt and Josie at the Happy Days mine.

From these stories maybe we think we know Wyatt. Many thought him a hero, many thought him a killer. He wished people could just let it all go. He resented being defined by the Tombstone days, which were just a couple years in his long life. He didn't want to be thought of as a bad man. Vindication is what he was after. But too many people other than him were making money from his name by dredging up and remaking the stories.

He wandered for a while, and brought home a small fortune from Alaska. Coming back south, he spent some time in Tonopah, Nevada, with brother Virgil. Wyatt spent years of his life in the Mojave. Here and there he would prospect and file some claims. He and his wife, Sadie, seemed to favor the eastern Mojave near Parker, Arizona, and in particular, his Happy Days Mine. During the hot desert summers he would move in to Los Angeles where he could pick up some work as a movie consultant, or maybe as has been speculated, do some con.



Also see: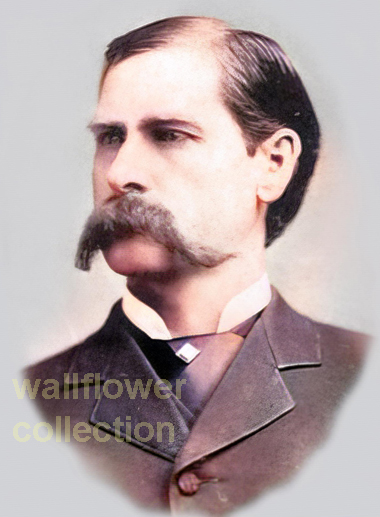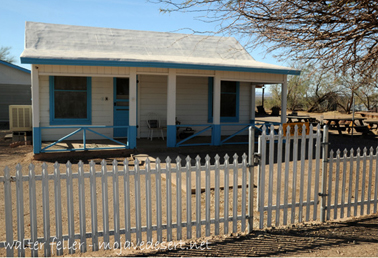 Earp Cabin, Vidal, Ca.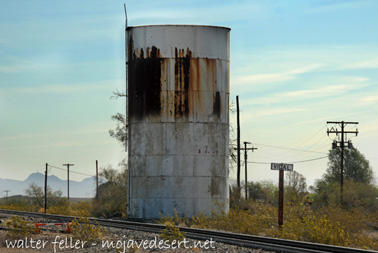 Vidal, Ca.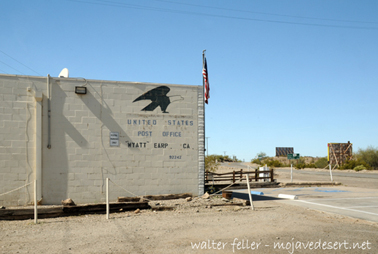 Earp, Ca.