History : Profiles in Mojave Desert History

Charles Brown
As a young man Charles was a sheriff in the mining town of Greenwater. Later, he married Stella Fairbanks, the daughter of 'Dad' Fairbanks and became a State Senator and noted figure in Death Valley and Shoshone history.

Also see:
Shoshone

In a shady grove of mesquite known as Metbury spring, the town of Shoshone was ...

Greenwater

Greenwater was built around a copper strike made in 1905. Water had to be hauled ...

Death Valley

Interactive map of Death Valley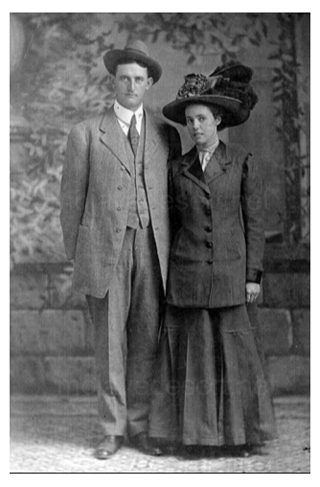 Charles & Stella Brown
Photo courtesy S. Sorrells, Shoshone, Ca.