The Whole Mojave
Overview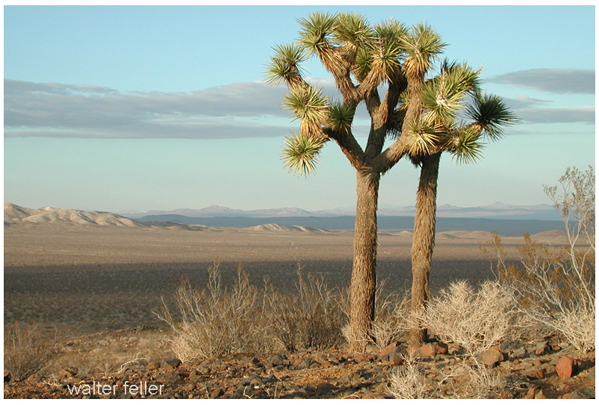 The Mojave Desert exists in a rain shadow created by the Transverse Ranges and the Sierra Nevada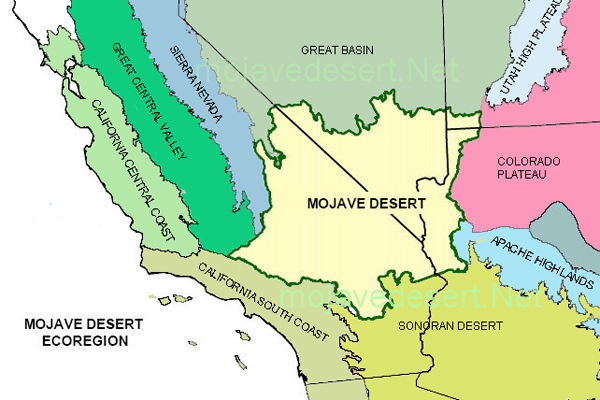 Mountain ranges such as the Sierra Nevada, San Gabriel, and San Bernardino border the greater Mojave Desert on the west. By blocking westerly winds and ocean moisture, these mountains create an arid and hot desert environment on the eastern side. East of the Mojave Desert lies the Colorado Plateau. Mojave desert's northern boundary meets the Great Basin Desert; its southern boundary meets the Sonoran Desert.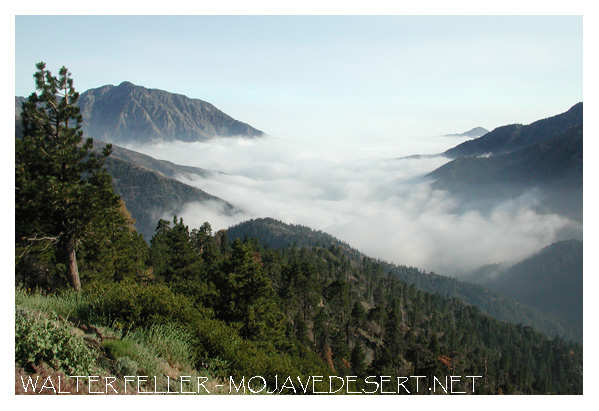 The mountains hold back moisture from the ocean - Inspiration Point

The rainfall varies with elevation, with a low of 4 inches per year near Baker, California, and a high of 9 inches yearly at higher elevations. Brief monsoons mark the summer months, but heavy rains characterize late winter; February is typically the wettest month. In the summer, daytime temperatures average 90 degrees and can exceed 105 degrees. High elevations can experience snowfall during winter when temperatures drop below freezing. -wf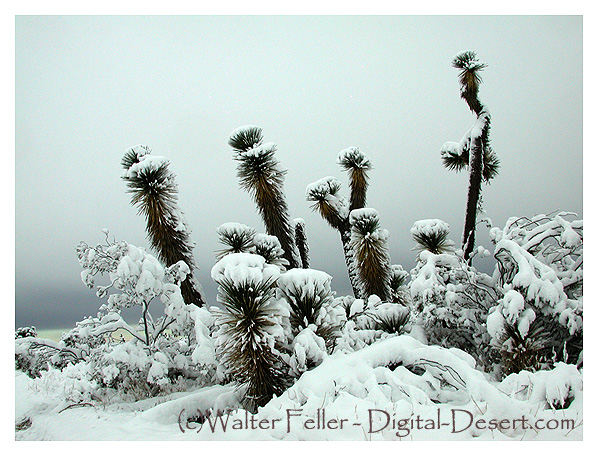 Snow can occur in the higher elevations - Phelan, Ca.



ref;
MINING HISTORY OF MOJAVE NATIONAL PRESERVE
Heidi Koenig, M.A., RPA
Anthropological Studies Center Sonoma State University


Introduction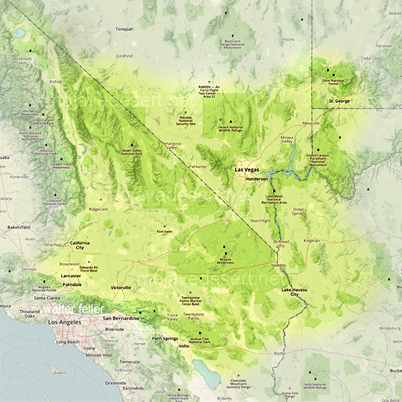 The "Classic American Desert"
... the Mojave does not really fit the classic image of ...
AbeBooks Search
Life at the Extremes
The Mojave Desert, the driest and smallest of the ...
Adaptations
The Mojave Desert is an environment of extreme heat, ...
Human History
... results show that Paleoindians may have reached this area as ...
Rising to the Occasion
As more people seek escape from the congestion of nearby ...
Management Challenges
But because ecosystems do not recognize such boundaries, ...
Water
Groundwater and the Mojave and Colorado Rivers are the ...
Off-Highway Vehicles
... riding motorcycles, all-terrain vehicles, dune buggies, and ...
Fire and Weeds
... not common in the Mojave Desert, and when they did occur, ...


source - BLM