TOP -- A B C D E F G H I J K L M N O P Q R S T U V W X Y Z



WILDERNESS - Wilderness areas are natural areas that are managed to maintain their primeval character and influence, without permanent improvements or human habitation. The National Wilderness Preservation System protects legislated Wilderness areas managed by a variety of federal agencies, including the National Park Service.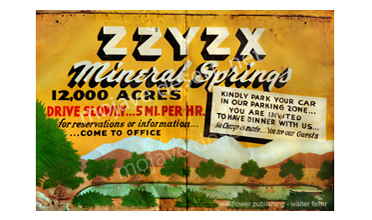 Zzyzx Stickers - No shipping!