TOP -- A B C D E F G H I J K L M N O P Q R S T U V W X Y Z



TERRITORY - An area within the range of an individual animal that it will defend against intruders. For example, a fox might range over an area of several square miles, but only defend a small area near its den, and then only when it has young.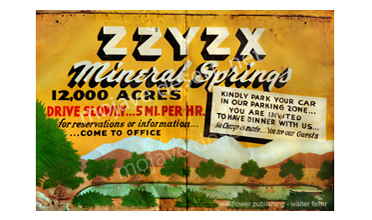 Zzyzx Stickers - No shipping!