TOP -- A B C D E F G H I J K L M N O P Q R S T U V W X Y Z



ROOST - Bats, owls, and other flying creatures take rest in roosts. Owls roost by perching upright in tree cavities and on branches. Bats hang from trees, cave walls, tree bark, attics, and other safe hollows when roosting.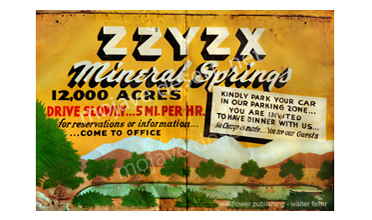 Zzyzx Stickers - No shipping!