TOP -- A B C D E F G H I J K L M N O P Q R S T U V W X Y Z



RANGE - 1.) Applied to animals - the area around an animal's nest or burrow used for feeding and other daily activities ("home range"); also the larger area used by migratory species. 2.) With reference to plants - Complete distribution for a given landmass.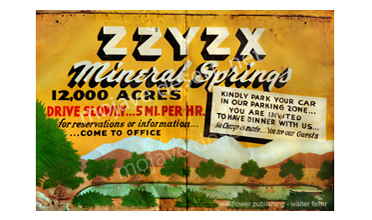 Zzyzx Stickers - No shipping!