TOP -- A B C D E F G H I J K L M N O P Q R S T U V W X Y Z



MECHANICAL WEATHERING – occurs when rocks are broken into smaller and smaller pieces. This can occur by the activity of plant roots breaking rocks apart; by freezing and thawing that produces wedges in rocks; by physical banging of hard materials; or by rubbing against the rock by sediments found in water or the air.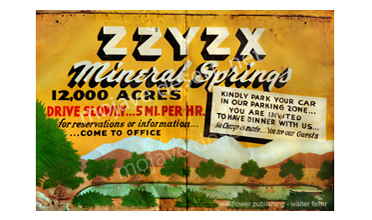 Zzyzx Stickers - No shipping!