TOP -- A B C D E F G H I J K L M N O P Q R S T U V W X Y Z


EXOTIC - Foreign species or matter that did not originate in a geographic area and usually alienated from its natural competitors and predators. In botany, exotic plants are those that have been carried to an area (usually by humans) from a distant location. In geology, exotic rocks are those that are not of the local bedrock and have arrived to a terrain by a force such as ice sheet movement.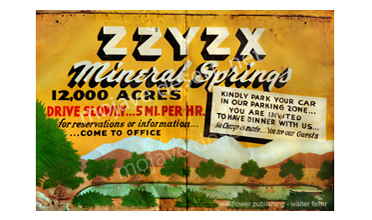 Zzyzx Stickers - No shipping!