TOP -- A B C D E F G H I J K L M N O P Q R S T U V W X Y Z


DETRITUS - Disintegrated or eroded matter. Debris or an accumulation of loose rocks, gravel, sand, soil that has eroded from rock over time.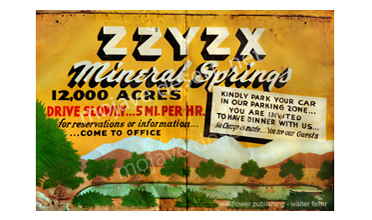 Zzyzx Stickers - No shipping!