TOP -- A B C D E F G H I J K L M N O P Q R S T U V W X Y Z


CONSERVATION - The the retention of natural balance, diversity, and evolutionary change in the environment that ensures availability in the future. Conserving provides the benefit of habitat and survival for many plants and animals not commonly thought of as resources, such as wildflowers and songbirds.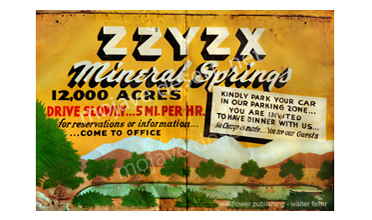 Zzyzx Stickers - No shipping!