TOP -- A B C D E F G H I J K L M N O P Q R S T U V W X Y Z


CAPILLARY ACTION - Through the adhesive forces (sticky property) of water, water is able to move through tiny spaces. With the help of capillary action, water can seemingly defy gravity and move upwards through a tree to its topmost branches.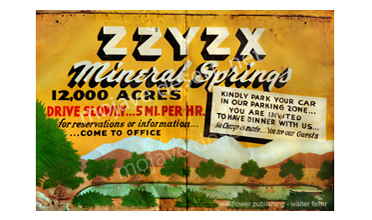 Zzyzx Stickers - No shipping!