TOP -- A B C D E F G H I J K L M N O P Q R S T U V W X Y Z


BIOINDICATOR — Researchers monitor certain species populations to determine the health of the environment. A species may serve as a good bio-indicator if it depends on stable conditions. If environmental conditions change ever so slightly, these species' populations may change dramatically. Watching these populations helps scientists forecast broader environmental problems such as climate change, ozone layer destruction, biodiversity loss, and global air/water pollution.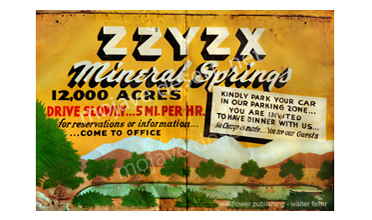 Zzyzx Stickers - No shipping!