*** Official ***
Mojave River Valley Museum
BOOK STORE
The vegetation of the Mojave and Colorado deserts:
The Mojave Desert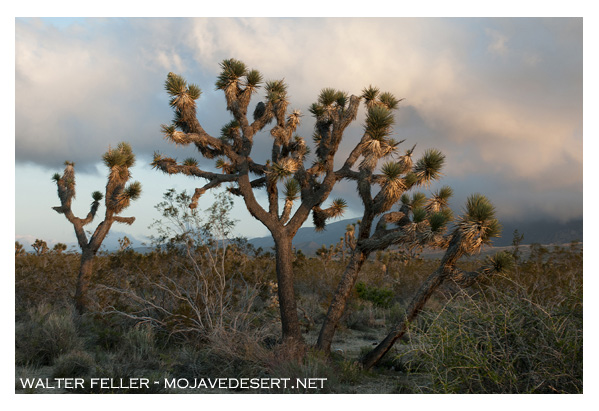 The Mojave is the smallest and driest of the four North American deserts, covering approximately 50,000 square miles including portions in California, Nevada, Arizona, and Utah (MacKay, 2003). The region is topographically diverse, composed of a series of mountains and valleys as part of the Basin and Range Geomorphic Province. Elevations range from 282 feet below sea level in Death Valley to high mountain peaks above 11,000 feet, but generally lie between 2,000 and 6,000 feet. The Mojave is often considered a transitional zone between the Great Basin to the north and the Colorado Desert to the south, exhibiting some of the characteristics of each region.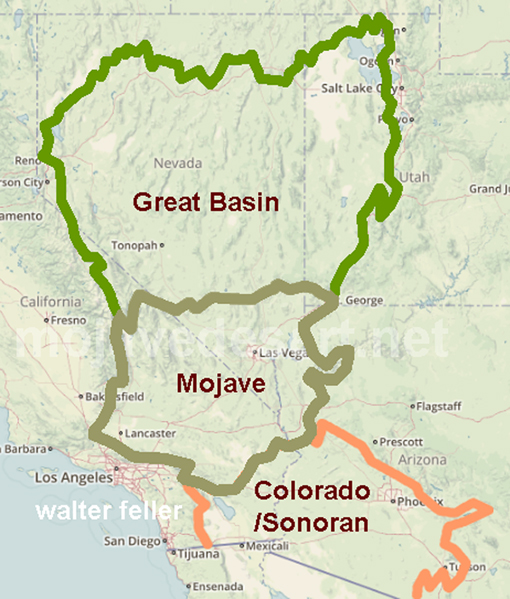 The division between the eastern and western Mojave Desert runs through the Cadiz and Bristol Dry Lake valleys, up through Broadwell Dry Lake and Soda Lake, then north through Death Valley (Keeler-Wolf, 2007). The Mojave is a rainshadow desert, with most of the winter storm precipitation off the Pacific Ocean intercepted by the Sierra Nevada. The western Mojave receives an average of 4–8 inches of precipitation annually during the winter months, while the eastern Mojave receives up to half of its rainfall during the summer months. Winter temperatures are too low in the Mojave for most species of cacti. The growing season lasts between 200 and 300 days.


Previous - Next