Mojave Desert History: Pioneer of the Mojave
Lane's Crossing
Lane's Crossing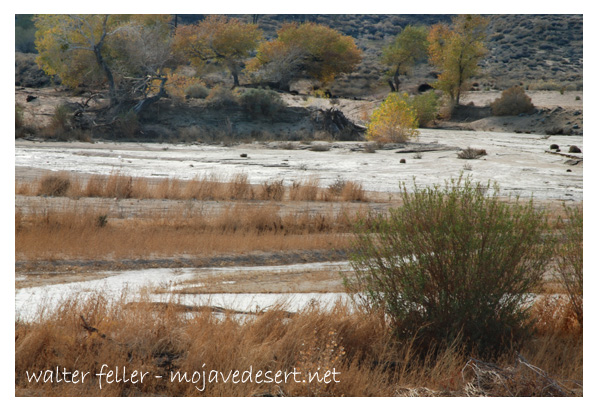 Aaron Lane can be placed on the Mojave River as early as December 1858, at which time a theft took place on his property. The crime is noted in a letter dated December 16, 1859, from Brevet Major James Henry Carleton, First Dragoons, at Fort Tejon, to Major W. W. Mackall, Assistant Adjutant General, in San Francisco.

Carleton was writing to request the dishonorable discharge of two soldiers in his Company K because of thievery, one of whom was the culprit who stole from Lane:

Private John Higgins of this company enlisted as a soldier at San Francisco, Cal, on, or about the 16th of last February. Some days afterwards, as he admits, and as can be proved by Col Hoffman, Lieut Corley, and other officers, he was arrested by the Civil Authorities of San Francisco, was tried and convicted and sentenced to one hundred and twenty days imprisonment for stealing.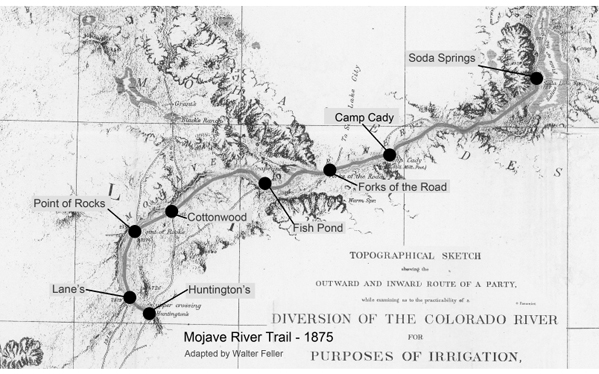 The man also admits that he stole from his employer, a Mr. Lane, living on the Mojave river, twenty dollars and run off. This was in December previous to his enlistment (December 1858). This theft can be proved.

The $20 theft by Higgins was something Lane could ill afford. Although relatively minor in nature, this was the first of several misfortunes to befall him in the years to come. In spite of these adversities, however, his move to the desert proved to be permanent; he spent the next 25 years residing on the Mojave River.
< Previous - Next >
Lane's Crossing
AbeBooks Search