TOP -- A B C D E F G H I J K L M N O P Q R S T U V W X Y Z



UPLAND - 1.) terrestrial ecosystems located away from riparian zones, wetlands, springs, seeps, and dry washes 2.) ecosystems made up of vegetation not in contact with groundwater or other permanent water sources (Mojave-Southern Standards & Guidelines, BLM).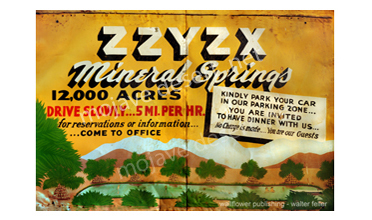 Zzyzx Stickers - No shipping!