TOP -- A B C D E F G H I J K L M N O P Q R S T U V W X Y Z



RESPIRATION - The metabolic process by which plants and animals convert food to energy. In humans, as with other organisms, breathing out carbon dioxide is a product of respiration.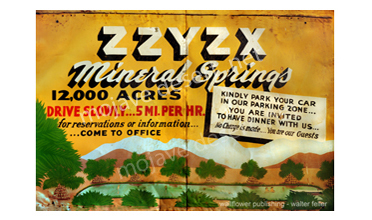 Zzyzx Stickers - No shipping!