TOP -- A B C D E F G H I J K L M N O P Q R S T U V W X Y Z



QUATERNARY - The second period of the Cenozoic Era, following the Tertiary. It began 2 to 3 million years ago and extends to the present. It contains the Pleistocene and the Holocene periods.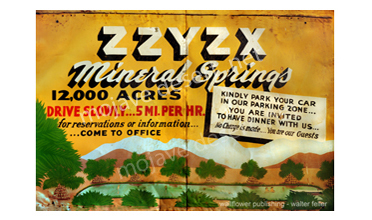 Zzyzx Stickers - No shipping!