TOP -- A B C D E F G H I J K L M N O P Q R S T U V W X Y Z



OXIDIZE - A chemical reaction in which the reference element or compound losses electrons to another "reduced" element or compound- usually to oxygen (a powerful electron attractor). Oxidation typically results in the breaking up of complex compounds.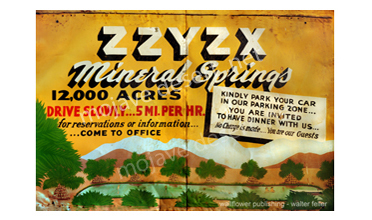 Zzyzx Stickers - No shipping!