TOP -- A B C D E F G H I J K L M N O P Q R S T U V W X Y Z



NICHE - The role a particular species plays within its ecosystem; this includes its selection of food, water and shelter sources as well as other facets of its behavior.

Usage:
Raven - Desert Wildlife
Niche: Preys on bird eggs and young as well as on small vertebrates.

Jackrabbit | Desert Wildlife
Niche: Because of their great adaptability, and rapid rate of reproduction,

Badger - Desert Wildlife
Niche: Badgers are highly specialized fossorial mustelids that help control

Desert Animals - Desert Wildlife
The Desert Food Chain * Everything has it's niche. Who eats what, and what eats who in the desert?

Horned Lizard
Niche: This species overlaps in range with the flat-tailed horned lizard. One record of predation by prairie falcon (Stebbins 1954); probably eaten by ...

Bobcat - Desert Wildlife
Niche: Great horned owls may kill young bobcats (Jackson 1961),

Wild Horses
Niche: Compete with native mountain sheep, pronghorns, and with livestock.

Mojave Desert Sidewinder - Desert Wildlife
Niche: This snake is eaten by kingsnakes and roadrunners, and probably by

Vulture - Desert Wildlife
Niche: Often feeds with ravens and condors, although apparently subordinate

Side-blotched Lizard - Desert Wildlife
Niche: Predators of side-blotched lizards are numerous, resulting in high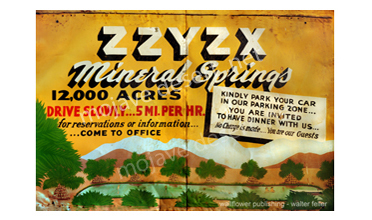 Zzyzx Stickers - No shipping!