Glossary of Terms & Definitions
TOP -- A B C D E F G H I J K L M N O P Q R S T U V W X Y Z


Natural Bridge
A naturally-occurring, horizontal undercut remnant in sedimentary rock with the span remaining at the same level or below the supporting end walls.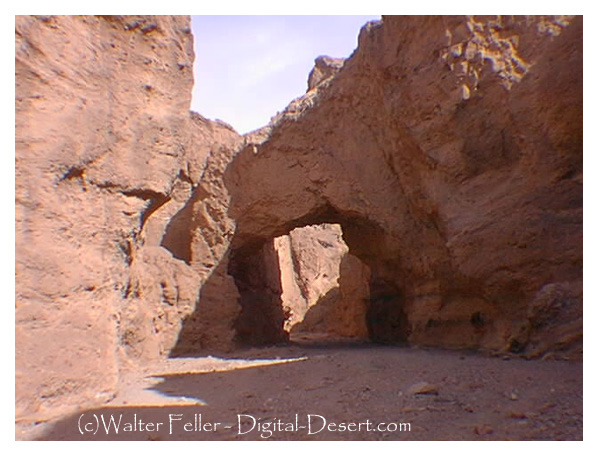 Natural bridge in Death Valley National Park

Also see ARCH, EROSIONAL REMNANT, SEDIMENTARY


Natural Bridge Canyon, Death Valley Day Hikes
Day Hikes in Death Valley - Natural Bridge Canyon.
Natural Bridge - Death Valley
Natural Bridge natural formation, Death Valley, Mojave Desert.
BW4. Natural Bridge
The geology of Natural Bridge, Badwater Death Valley regional field guide.