TOP -- A B C D E F G H I J K L M N O P Q R S T U V W X Y Z



LIFE ZONE - A life zone is an area on the landscape which is characterized by a like climate and a dominant set of species. On mountain ranges, life zones transition vertically. For example, tundra is the highest life zone, where no trees can survive the extreme temperatures, fierce winds, and short growing season.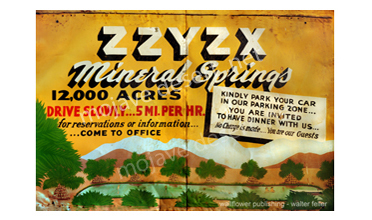 Zzyzx Stickers - No shipping!