Glossary of Terms & Definitions
A
B
C
D
E
F
G
H
I
J
K
L
M
N
O
P
Q
R
S
T
U
V
W
X
Y
Z
Hot Spring
A natural spring of water at a temperature of 70 F or above. Heated by thermal activity in a fissure in the earth's crust.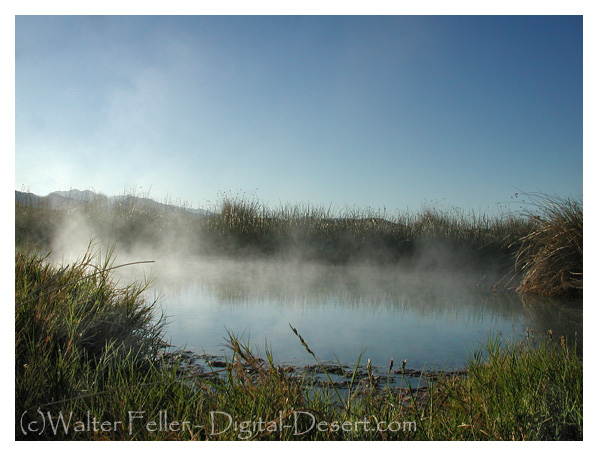 Tecopa Hot Springs

Also see ARTESIAN SPRING, SPRING, OASIS


Desert Springs & Oases
A spring is the result of an aquifer being filled to the point that the water overflows onto the land surface. There are different kinds of springs ...